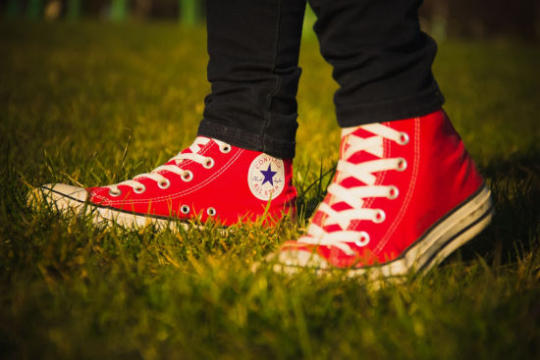 Going for a walk? Here's how to burn more calories
Whether it's on your way to work, on a treadmill at a gym, or through the park on a summer evening, walking can be extremely beneficial for your health. Because it is such a huge part of our daily lives, we often forget about all the positive effects walking can have, particularly in terms of burning calories. Even walking normally can help burn calories.
Your weight and the distance you walk can influence how many calories you burn, but there are a few things you can do during your walk to burn even more calories. If you're looking to make the most of your walk, consider doing these four things the next time you head out for a stroll.
Pick up the pace (and then slow it down again)
When you walk at a speed of around 4.7 miles per hour (which is, admittedly, walking really fast), you burn just as many calories as you would while running. But don't worry. You don't have to keep up this speed the entire time. In fact, you'll burn even more calories if you don't.
Research has shown that if you vary your speed, you can burn 20 percent more calories. So there's really no need to exhaust yourself by walking at a fast pace the entire time.
The next time you go for a walk, change your speed in intervals. Walk as fast as you can for 30 to 60 seconds, and then move at a normal speed for about five minutes. You'll burn calories and get your heart pumping without tiring yourself out.
Don't leave your arms hanging
It may feel natural to leave your arms by your sides as you walk, but this isn't then best position if you're looking to burn calories. Instead, bend your elbows at a 90-degree angle and swing them as you walk. Keep the movements quick and close to your body to maximize calorie burn.
Take tiny steps
When you're in the fast 30- to 60-second interval, take small steps. The tinier the steps you take, the more quickly your body can move, and the more calories you'll burn. When you're trying to increase your speed, small, quick steps are much more effective than long strides. It may feel funny at first, but will ultimately lead to burning more calories.
Walk up, up, and away
Walking on an incline requires far more effort than walking on flat ground, which in turn leads to burning almost 70 percent more calories. It's also great for muscle growth and cardiovascular health, so opting for a hilly walk or using an incline on the treadmill is certainly a good choice.
You don't need to schedule intense workouts every day of the week to see improvements in your health and burn calories. Simply keeping these tips in mind whenever you're walking can help you look and feel better.
Talk to one of the certified personal trainers at Healthplex Sports Club to learn more about more tips and other exercises you can do to keep burning those calories. Call 610-938-2555 for more information.

Crozer-Keystone Health System's physicians, specialists and advanced practitioners are committed to improving the health of our community through patient-centered, quality care across a full continuum of health services. Crozer Brinton Lake is Crozer-Keystone's comprehensive outpatient care facility in western Delaware County, offering primary care, specialty services, outpatient surgery and advanced cancer treatment. Contact us: 300 Evergreen Drive, Glen Mills, PA 19342 http://www.crozerkeystone.org/Brinton-Lake 1-855-254-7425
Comments
comments