Posted by Rich Schwartzman on September 21st, 2021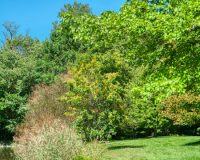 Leaves on the trees at Anson Nixon Park are beginning to show the change from late summer to early autumn.
Posted by Monica Fragale on September 20th, 2021
Colin Vanicolo and Jonathan DeLeon became the Kennett Township Police Department's newest officers over the last 19 months, but COVID-19 prevented their families from watching them be sworn in. Their families got that chance on Sept. 15 during a special swearing-in ceremony, held outside the township building. The officers, according to Kennett Township Police Chief ...
Posted by ChaddsFordLive on September 20th, 2021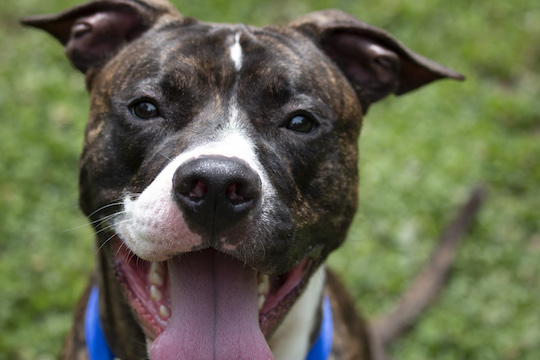 The following animals are ready to be adopted from the Brandywine Valley SPCA in West Chester. Miss Lena Miss Lena is a beautiful calico kitty who was rescued from Hurricane Ida's path and has quickly become a volunteer favorite. This sweet and gentle senior is looking to make a connection and spend her golden years providing and receiving love and affection. Miss ...
Posted by ChaddsFordLive on September 19th, 2021
FEMA, the Federal Emergency Management Administration, has set up a Disaster Recovery Center at the Chadds Ford Township Building. It opened Friday afternoon, Sept. 17. The hours of operation at the Township Building are Monday through Saturday, 10 a.m. to 7 p.m. The DRC is a readily accessible facility or mobile office where applicants may visit for information ...
Posted by ChaddsFordLive on September 19th, 2021
With the start of flu season quickly approaching, the Chester County Health Department announces details of county-wide flu vaccination clinics, open to the entire community at area schools. The clinics are scheduled from late September through November. In addition to the flu vaccine, the Health Department will offer COVID-19 vaccines at most community vaccine ...
Posted by ChaddsFordLive on September 19th, 2021
An estimated 142 people volunteered to clean up the Brandywine Conservancy and River Museum of Art campus Saturday, 17 days after the flooding from Hurricane Ida. While the flood caused no harm to the art galleries or collections at the museum proper, the museum has been closed since the storm. "We're still assessing things to figure out the remediation and repairs ...
Posted by ChaddsFordLive on September 18th, 2021
For Dick Pomerantz, the Crebilly Farm/Toll Bros. conditional use hearings were a fascinating process, a process that still leaves many questions unanswered. The obvious question is, "What's next." But for the first-term supervisor in Westtown Township, some of the questions are more introspective. The second round of hearings — Crebilly II — ended earlier this month ...
Posted by ChaddsFordLive on September 17th, 2021
William Richardson of Chadds Ford is one of the nearly 550 cadets and students recognized for their academic achievements during the spring 2021 semester at The Citadel. Gold stars are awarded to cadets and students at The Citadel who achieved a 3.7 grade point average or higher. Cadets and students who achieve gold star recognition are also placed on The Citadel's ...
Posted by ChaddsFordLive on September 17th, 2021
PennDOT has announced the following road projects, which are weather-dependent and could affect drivers in the greater Chadds Ford area during the week of Sept. 18 to Sept. 24. Motorists are urged to allow extra time if they are traveling through one of the construction zones. Work schedules are subject to change. • Roadwork for two projects on Route 1 through Chadds ...
Posted by ChaddsFordLive on September 16th, 2021
Autumn is approaching, and Longwood Gardens is ready. Oct. 16 marks the arrival of the Chrysanthemum Festival, transforming Longwood's Conservatory into a vibrant visual feast of colorful chrysanthemum blooms. Iconic three-dimensional pieces showcase Longwood's horticultural expertise while preserving an ancient art form practiced throughout Japan and China. In ...
Posted by Monica Fragale on September 15th, 2021
Kennett Township residents and businesses will have an opportunity to tell a judge how they were impacted by the former township manager allegedly embezzling $3.2 million from Kennett Township. Victim impact statements can be sent over email from now until Sept. 24 to Chester County Court of Common Pleas Judge David F. Bortner, who is presiding over Lisa Moore's ...