Posted by Rich Schwartzman on March 21st, 2023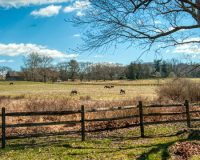 It may have been chilly Sunday morning, but horses still enjoy their morning graze under blue skies.
Posted by Press Release on March 20th, 2023
PennDOT has announced that more than 80 municipal police departments from Bucks, Chester, Delaware, Montgomery, and Philadelphia counties will join the Pennsylvania State Police in a coordinated aggressive driving enforcement wave to help reduce the number of crashes, injuries, and fatalities on area roadways as part of a statewide mobilization that runs ...
Posted by ChaddsFordLive on March 20th, 2023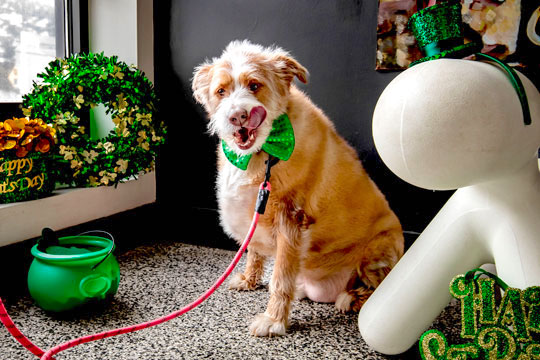 The following animals are ready to be adopted from the Brandywine Valley SPCA in West Chester. Beans Beans is a big boy with a big heart and the most soulful eyes. He is a very active boy but when he is tired, he has quite a melodic snore. This very nice boy would love to greet you at the shelter, and we hope you'll come and say hello to Beans very soon. You can ...
Posted by Will Stern on March 19th, 2023
If you grew up in church, then congregational singing is something you may take for granted. It feels like a normal part of Christian life until you stop and think about it: singing is strange. Where else do you see people gathering to sing every week in modern society? Why is singing such a vital part of Christian worship? Many passages in the Bible address this ...
Posted by Rich Schwartzman on March 18th, 2023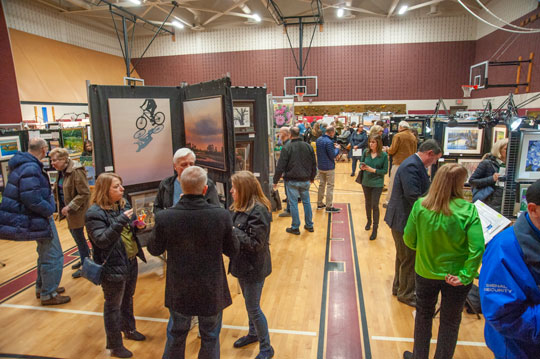 The 74th Chadds Ford Elementary School Art Show and Sale got off to a strong start with people lined up outside waiting for the doors to open. Once inside, they got to see the art of 67 artists, including 10 who had never shown at the event before. Among the newbies was Matt King who came the farthest to participate. King, originally from Oxford, Pa., has been living ...
Posted by Victoria Rose on March 18th, 2023
One of the most fascinating parts of living in a place known for its artistic history is constantly seeing the real-world sites depicted in famous works of art. Just drive through the Brandywine countryside—or even down Route 1—and you will recognize scenes that are displayed in museums around the world. While artists continue to take inspiration from these scenes ...
Posted by ChaddsFordLive on March 17th, 2023
PennDOT has announced the following road projects, which are weather-dependent and could affect drivers in the greater Chadds Ford area from March 18 through March 24. Motorists are urged to allow extra time traveling through one of the construction zones. Work schedules are subject to change. • Gas line installation will cause daytime lane closures on Route 1 ...
Posted by Maria Novak Dugan on March 17th, 2023
Does your business have a blog on your website?  Are you sending out informational and educational news? Regularly posting blogs and sharing news and education can benefit your business in numerous ways.  If you help people solve a problem related to your industry, or teach them something they did not know, your name is front of mind when they need to hire someone. ...
Posted by Rich Schwartzman on March 16th, 2023
There's still no resolution to the parking issue on Constitution Drive in Chadds Ford Knoll in Pennsbury Township, but Supervisors' Chairman Aaron McIntyre said he expects one next month. Parking restrictions on the street went into effect in January because of safety and traffic flow issues caused by on-street parking. McIntyre said during the February meeting that ...
Posted by ChaddsFordLive on March 16th, 2023
The Wells School of Music at West Chester University will bring world-class entertainment and free live jazz to the surrounding community during the 33rd annual Jazz Festival from March 22 – 25. All performances except for the High School Jazz Festival are free and open to the public in the Madeleine Wing Adler Theatre, Swope Music Building, and Performing Arts ...
Posted by Rich Schwartzman on March 15th, 2023
A gambling website, BetPennsylvania.com, has been doing some research into dreams and found that dreaming about speaking a foreign language has increased in Pennsylvania. A press release said there was a 53 percent increase in such dreams from 2021 to 2022. There was also an increase in dreams about being trapped in an old house, seeing spiders, flying, and aliens ...