Posted by Rich Schwartzman on January 22nd, 2019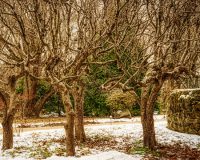 Denuded trees and a touch of snow make for a chilly-looking weekend.

Posted by ChaddsFordLive on January 22nd, 2019
• Mikenna Rivard, of Chadds Ford, was named to the at East Stroudsburg University Dean's List for the fall 2018 semester of the 2018-2019 academic year. Students need a 3.50 grade point average or better and are enrolled full-time to be on the list. • Kayla Rebecca Jurchak, of Chadds Ford, a psychology major, was named a Presidential Scholar for the fall 2018 ...
Posted by Rich Schwartzman on January 21st, 2019
Reports out of Hockessin, Del. say Rev. Marcos Almonte, the pastor at Brandywine Baptist Church in Chadds Ford, was released from his part-time teaching job at Wilmington Christian School for "allegations of misconduct." Almonte was not available for comment and New Castle County police in Delaware have not responded to phone calls. However, Roger Erdvig, the ...
Posted by Rich Schwartzman on January 21st, 2019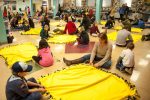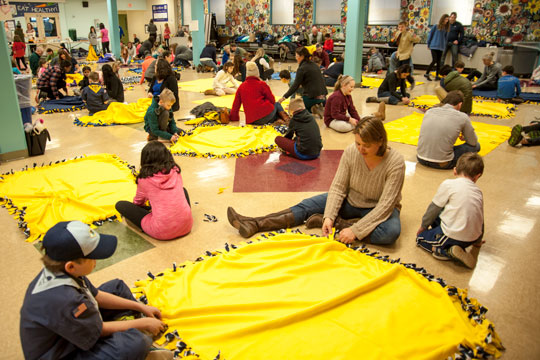 More than 200 people showed up at Unionville Elementary School his morning to make blankets for children at AI DuPont Children's Hospital in Delaware. It was part of the school district's Day of Service in honor of Martin Luther King. According to school Principal Michelle Lafferty, the number of volunteers doubled over the weekend. Initially, there were fewer than ...
Posted by ChaddsFordLive on January 21st, 2019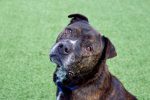 The following animals are ready to be adopted from the Brandywine Valley SPCA in West Chester. George With his smooth charm and handsome looks, George could easily be a relative of the more famous Mr. Clooney. George is an easy going boy who loves to snuggle and has been known to enjoy a ball toss or two. That calm demeanor continues in the shelter's dog playgroups, ...
Posted by Will Stern on January 20th, 2019
The Bible is boring. The Bible is irrelevant. The Bible is offensive. The Bible is false. These are all possible reactions to the Christian Bible, which contains 39 books in the Old Testament and 27 books in the New Testament. Some of you are indifferent to the Bible and others of you are hostile to it. But there is an old saying among scholars: "If you haven't read ...
Posted by ChaddsFordLive on January 19th, 2019
The Southern Chester County Chamber of Commerce has selected Peter Kjellerup, cofounder of Dansko, Inc., as its Outstanding Citizen of the Year for his decades of service to the community.  Kjellerup will be awarded the honor at the Chairman's Annual Gala at Longwood Gardens on Saturday, February 23 at 6:30 pm. For more information and to register for the Annual ...
Posted by ChaddsFordLive on January 18th, 2019
PennDOT has announced the following road projects, which are weather-dependent and could affect residents in the greater Chadds Ford area during the week of Jan. 19-Jan. 25. Motorists are urged to allow extra time if they are traveling through one of the construction zones. Work schedules are subject to change. • Route 3, West Chester Pike, between S. Matlack Street ...
Posted by ChaddsFordLive on January 18th, 2019
Unionville-Chadds Ford, Kennett Area and Garnet Valley school districts are operating on a two-hour delay today, Jan. 18.
Posted by Caroline Roosevelt on January 17th, 2019
The winter doldrums are upon us. Holidays are over, and now we hang out in limbo, preparing for snowstorm after snowstorm until Spring arrives. Or… you can head to Church Street Gallery for a solo exhibition of Charles Jay's work in West Chester and get your fix of colorful florals and a flavor of warmth and vibrancy that is lacking in the winter months. Jay is a ...
Posted by Sally Jane Denk-Hoey on January 17th, 2019
I had two grandmothers. One quietly entertained my sister and me with tea parties, taught us German, to sew, to color inside the lines and to write in neat cursive. The other laughed out loud, feared nothing, wore slacks in the 1950s, and taught my country mouse sister and me to ride Washington, D.C.'s buses by ourselves. Tuesday evening, I had the pleasure to see ...