Chadds Chat
Posted by ChaddsFordLive on November 28th, 2018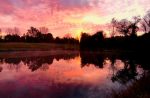 Sunrise over the lower pond of our Chadds Peak Farm. Submitted by Vince Moro
Posted by ChaddsFordLive on November 26th, 2018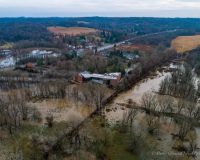 Flood photo of Chadds Ford. Submitted by Above Ground Level Droneworks.
Posted by Gene Pisasale on June 2nd, 2018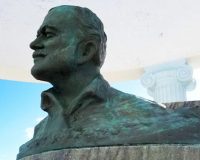 Q: What made you interested in Ernest Hemingway? A: Hemingway was the author who inspired me to start my writing career. I first read Hemingway's novella "The Old Man and the Sea" in High School, then later got "hooked" when I read "For Whom the Bell Tolls" many years later. Q: Are you familiar with most of his works? A: Yes, I've read nearly all of his works and ...
Posted by ChaddsFordLive on March 28th, 2018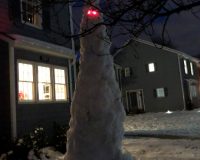 We decided to celebrate the snow by building a 12 foot tall snowman with the neighborhood kids. We then put red lights on it at night for fun. It's since been taken down, but here is a picture of the children's creation. Creighton Anderson
Posted by ChaddsFordLive on March 26th, 2018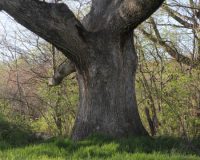 Get rooted and grow here at ChaddsFordLive.com To receive weekly news updates via e-mail click here. To contact Chadds Ford Live staff click here. Thanks to http://www.lindypowersphotography.com/ for the photo.
Posted by Press Release on February 16th, 2018
The Thornbury Township Board of Supervisors approved two  scholarships for students who are residents of the township to attend the Freedoms Foundation's "Spirit of America Youth Leadership Program" to be held April 12-15, 2018. Freedoms Foundation is a non-profit organization located in Valley Forge, PA. Its mission is to educate about American rights and ...
Posted by ChaddsFordLive on November 1st, 2017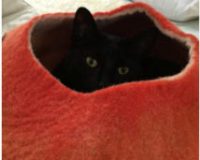 Thank you so much. Our beloved Jinx returned home.
Posted by ChaddsFordLive on September 16th, 2017
I would like to share with your readers some of the photographs that I took for the Civil War Trust at the celebration of the preservation of Dilworth Farm in Birmingham Township on Friday September 15, 2017. Lindy Powers See Full Story in Chadds Ford Live
Posted by ChaddsFordLive on April 28th, 2017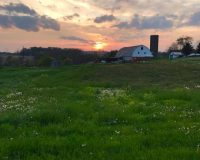 "Last Evening" photo submitted by John DeSimone
Posted by ChaddsFordLive on April 7th, 2017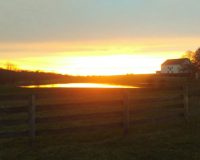 Photo of Crebilly Farm at sunset by Kris Smith
Posted by ChaddsFordLive on April 6th, 2017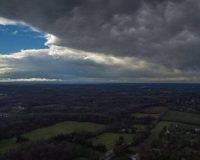 Just took this with my drone locally- John DeSimone