Chadds Chat
Posted by ChaddsFordLive on February 27th, 2017

Posted by ChaddsFordLive on January 1st, 2017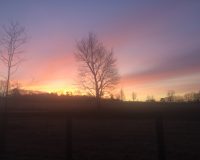 Chadds Ford's Zach Davis submitted this image of the last  sunrise of 2016. The photo was taken at Bullock and Creek roads at 7:15 a.m. on Saturday, Dec. 31.
Posted by ChaddsFordLive on November 12th, 2016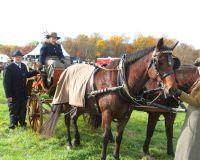 Photographs submitted by Lindy Powers from the the 82nd running of the historic Pennsylvania Hunt Cup races on Sunday, Nov. 6. Proceeds from the event benefit the Chester County Food Bank. Lindy Powers Photography http://lindypowers.com/
Posted by Kathleen Brady Shea on November 9th, 2016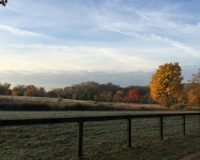 Chadds Ford Live reader Katherine Lombardo captures "November Morning," a frost-kissed, scenic vista at the corner of Bullock and Creek roads in Chadds Ford Township.
Posted by ChaddsFordLive on November 8th, 2016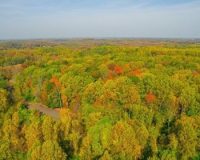 Beautiful fall day in Chadds Ford taken by Chadds Ford Live reader John DeSimone's drone
Posted by ChaddsFordLive on October 5th, 2016
Officials at the Sanderson Museum are extending thanks to the volunteers who took a recent trip down memory lane to celebrate Chris Sanderson's life. They also want to express gratitude to the volunteers who operated the museum, which could always use more volunteers. To view a slideshow of the trip, click here ...
Posted by ChaddsFordLive on July 21st, 2016
Posted by admin on July 19th, 2016
Gallery of Chester County Artists On Exhibit No slides are available in this gallery
Posted by ChaddsFordLive on June 10th, 2016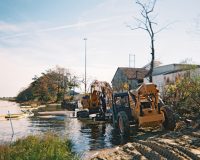 Brownfield Science & Technology (BSTI), a local consulting and remediation firm, recently announced that they have eclipsed the three-million-pound mark in remediating industrial contaminants from the environment that could have otherwise ended up in soil and groundwater.  Contaminants included unwelcome and unhealthy substances such as gasoline, dry cleaning ...
Posted by ChaddsFordLive on April 19th, 2016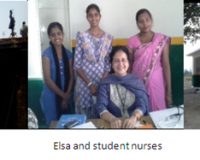 My 7th, and most recent trip to India was another great success.  I wanted to bring so many friends and supporters my summary of my time at PPES with 4 fantastic US volunteers.  I had another successful venture, with so many unexpected twists and turns, and memories of making a difference in the lives of our girls and villagers in rural India. Laurisa Schutt, and her ...
Posted by Kathleen Brady Shea on January 21st, 2016
Updated at 4 p.m. on Friday, Jan. 22, with information from state police State police from the Avondale barracks are asking parents and guardians to be vigilant at bus stops and to report any suspicious activity after an attempted kidnapping attempt in Penn Township  on Tuesday, Jan. 19. Police said a 10-year-old girl got off of her school bus near Oxford Circle and ...