Chadds Chat
Posted by ChaddsFordLive on November 8th, 2016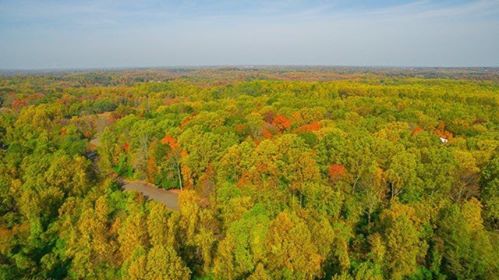 Beautiful fall day in Chadds Ford taken by Chadds Ford Live reader John DeSimone's drone
Posted by ChaddsFordLive on October 5th, 2016
Officials at the Sanderson Museum are extending thanks to the volunteers who took a recent trip down memory lane to celebrate Chris Sanderson's life. They also want to express gratitude to the volunteers who operated the museum, which could always use more volunteers. To view a slideshow of the trip, click here ...
Posted by Sponsored Post on August 17th, 2016
There are few things in this life as physically and emotionally devastating to a family or business as a fire. Knowing what to do after a fire can help reduce the damage and increase the chances of a successful restoration. It is important to understand that even though the fire is out, there are still health and safety risks. Dirty water and soot may contain ...
Posted by ChaddsFordLive on July 21st, 2016
Posted by admin on July 19th, 2016
Gallery of Chester County Artists On Exhibit Semiphor by Stan Smokler https://chaddsfordlive.com/wp-content/uploads/2016/07/semaphor2013_lg.jpg Stan Smokler https://chaddsfordlive.com/wp-content/uploads/2016/07/smokler-lg-background.jpg ...
Posted by ChaddsFordLive on June 10th, 2016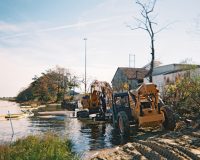 Brownfield Science & Technology (BSTI), a local consulting and remediation firm, recently announced that they have eclipsed the three-million-pound mark in remediating industrial contaminants from the environment that could have otherwise ended up in soil and groundwater.  Contaminants included unwelcome and unhealthy substances such as gasoline, dry cleaning ...
Posted by ChaddsFordLive on April 19th, 2016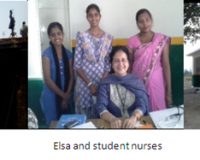 My 7th, and most recent trip to India was another great success.  I wanted to bring so many friends and supporters my summary of my time at PPES with 4 fantastic US volunteers.  I had another successful venture, with so many unexpected twists and turns, and memories of making a difference in the lives of our girls and villagers in rural India. Laurisa Schutt, and her ...
Posted by ChaddsFordLive on January 21st, 2016
Updated at 4 p.m. on Friday, Jan. 22, with information from state police State police from the Avondale barracks are asking parents and guardians to be vigilant at bus stops and to report any suspicious activity after an attempted kidnapping attempt in Penn Township  on Tuesday, Jan. 19. Police said a 10-year-old girl got off of her school bus near Oxford Circle and ...
Posted by ChaddsFordLive on January 20th, 2016
From Susan Mackey-Kallis, outgoing Kennett library board president "It has been an honor and a privilege to serve as KPL Board president these last 12 months. As a Board we settled on 15 goals a year ago in January when I took over as president, with Karen Ammon, Geoff Birkett and Joan Weber as my executive team. Perhaps it was an overly ambition agenda, we managed, ...
Posted by Press Release on January 6th, 2016
With the right support and coaching, the answer is absolutely, positively "yes." Cindy Keen is living proof that $1 dollar can change your life. In just two years, Keen lost 258 pounds and, last year alone, she ran more than two dozen 5K races. Dave Mathis is another example. Born with a rare genetic disorder which prevented him from walking until he was seven years ...
Posted by Press Release on November 5th, 2015
On October 29, 2015, Friends Association for Care and Protection of Children was one of the eleven Chester County non-profit charitable agencies that were awarded a grant by the Rotary Club of West Chester. The awards ceremony was held at West Chester Golf and Country Club in West Chester, PA. The Rotarians awarded grants totally $32,000. The source of the grants to ...