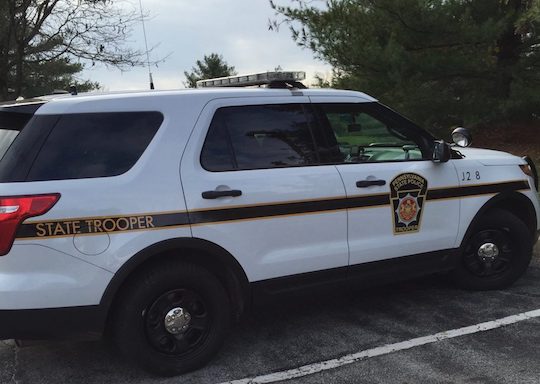 • After three months of investigation, state police from the Avondale barracks arrested Germon Soto-Moreno, 29, in connection with a series of burglaries in Southern Chester County. According to police, the suspect was involved in a total of 12 burglaries and one attempted burglary between Aug. 17 and Sept. 21. Among the 12, four were committed in New Garden Township. The others were in Penn, London Grove and East Nottingham townships. Soto-Moreno was being incarcerated in the Chester County Prison in lieu of $100,000 bail.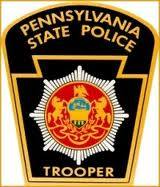 • A 66-year-old Pennsbury woman was the victim of identity theft in November. Police said someone made a purchase on her Nordstrom credit account. The card was in the victim's possession at the time of the purchase.
• State police said Edward F. Cluff, 88, of Kennett Square was cited after the car he was driving crossed the opposing traffic lane and struck a downed tree on Parkersville Road in Pennsbury Township on Nov. 21 at 1:17 p.m.
• State police said Benjamin Jonah Arnold, 38, of West Grove, was charged with drug possession after state police responded to a report of a disturbance on Federal Walk in East Marlborough Township on Dec. 11. According to the report, police discovered an active arrest warrant out on Arnold. Marijuana was found in his possession while he was being taken into custody on the warrant.
• Henry Albert Wilks, 22, of Landenberg, was charged with DUI following a traffic stop on East Street Road in Pennsbury Township at 3:05 a.m. on Dec. 3, according to state police.
• Two Virginia men were arrested for drug possession in east Marlborough Township on Dec. 1. A police report said James Lasharn Bligen III, 24, and John Alfred Jones, 26, both of Woodbridge, Va., were arrested for possession after a traffic stop.  One was also arrested for DUI, though the report did not say which one.
• Police said Azizbek Ikramov, 31, of Philadelphia, was cited for following too closely after he rear-ended another vehicle that was stopped at a traffic light on Route 1 at School House Road in East Marlborough Township on Dec. 8. No injures were reported.
• Alexander P. Dominguez, 19, of Oxford, was cited after a one-car accident in West Marlborough Township on Dec. 8, a state police report said. According to police, Dominguez was driving south on Newark Road at 11:41 p.m. when he ran off the road and struck a tree. No injuries were reported.
• An unidentified 30-year-old male from Wilmington was arrested for DUI following a traffic stop for speeding on Route 41 in New Garden Township at 1:25 a.m. on Dec. 5.
• On Sunday, Dec. 4, at 2 p.m., New Garden Township police were dispatched to the 300 block of Scarlett Road in New Garden Township for the attempted retail theft that just occurred. According to a report, Nichole Kennedy, 42, of Kennett Square, had attempted to take an item from a business but was confronted and the item was retrieved. She left the area, heading towards Kennett Square Borough, pushing a shopping cart containing other items. Assisted by Kennett Square Borough Police, Kennedy was located and detained. The total value of the stolen items was approx. $300.  Kennedy was taken into custody without incident and transported back to the station. Kennedy was arraigned, and then released on $10,000 unsecured bail.
• A one-vehicle accident led to a Kennett Square man being cited. State police said Patrick C. O'Connor, 25, was driving south on Route 52 near Red Bridge Road in Pocopson Township on Nov. 30 when he lost control of the Mazda 625 he was driving, ran off the road, struck a tree and then crossed back over the roadway and struck a pole. The incident happened as 12:19 p.m.
• An unidentified 33-year-old male from Kennett Square was arrested for possession of marijuana and paraphernalia following a traffic stop on Route 1 in New Garden Township at 2:41 p.m. on Nov. 25.
• State police from the Avondale barracks said Alexandria Nancy Haegele, 27, of West Chester, was arrested for DUI at a Sobriety Checkpoint on Route 1 near Route 52 in Kennett Township at 1:59 a.m. on Nov. 26.
• Kennett Township police are investigating a burglary that took place sometime between 4 p.m. on Dec. 1 and 3 p.m. on Dec. 2 in the 800 block of Merrybell lane. According to a police report, unknown suspects gained entry into the victim's detached garage, through an unlocked door. Various tools and lawn equipment were taken. If anyone saw or heard anything suspicious during those times in that area, please contact them at 610-388-2874.
• After responding to a report of a disturbance in the 200 block of Old Kennett Road, Kennett Township police cited Karin Tapia-Estrada, 20, of Wilmington, and Juan Villafane, 19, also of Wilmington, for disorderly conduct due to having drug paraphernalia present in their vehicle. The incident happened Dec. 2.
• Kennett Township police said 25 car batteries were stolen from a property in the 700 block of West Cypress Street sometime on or before Dec. 5. A report said that a shed in the rear of the property was forced open. The shed had a secure padlock on it, which was cut and inside 25 car batteries were taken.

See Contributors Page https://chaddsfordlive.com/writers/
Comments
comments