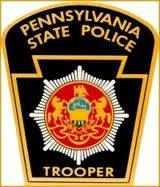 • Pennsylvania State Police are investigating the disappearance of a 61-year-old Concord Township man. According to a report, Arthur McClaskey suffers from dementia. He was last seen at his home on Concord Road at approximately 9:30 p.m. on July 29. He is described as a white male, 5 feet 10 inches tall, weighs 200 pounds and has gray/brown eyes, is missing teeth and has a scar on his left knee. McClaskey was wearing a dark blue polo shirt, black shorts, black sneakers, a brown baseball cap and wears glasses. Anyone with information is asked to call the state police Media barracks at 480-840-1000.
• State police from the Media barracks said Anthony Cornelius Young, 43, of Chester, was charged with sexual assault, aggravated indecent assault and indecent assault after a 29-year-old woman complained that he forced her to have sex with him even after she pleaded that she did not want to. The incident happened at the Hampton Inn in Concord Township. Police said the victim came to the barracks to report the incident that happened on July 9. The victim had bruises on her arms and legs, the police report said. Young was arraigned, and bail was set at $350,000. He was committed to the Delaware County Prison pending a preliminary hearing.
• Police said Jorge Villagran-Nieto, 29, of West Chester, was found to be DUI during a traffic stop at Route 202 and Dilworthtown Road on July 17.
• A 19-year-old woman was cited for following too closely after an accident on Route 926 in East Marlborough Township on July 29. State police said Aundrea M. Cordone, of Downingtown, was driving east on 926 when she failed to see another vehicle that was stopped before making a left turn onto Northbrook Road, and struck the vehicle from behind. Police said the other driver is suspected of sustaining a minor injury, but there was no transport.
• An unknown driver crashed into the fence around the Ace hardware store on Pocopson Road overnight on July 16. The motorist left the scene of the accident, after causing an estimated $600 worth of damage to the fence.
• State police from the Avondale barracks said a New Jersey man was cited for careless driving after he struck the Lenape Bridge while making a right turn onto the bridge from Creek Road. Police identified the driver as Donald Doidge, 27, of Kendall Park, N.J.
• A Wilmington woman faces theft charges after she allegedly stole $356 worth of merchandise from the women's apparel section of the Walmart in East Marlborough Township on July 23. Police identified the suspect as 43-year-old Cheryl A. Berry.
• An East Marlborough man was the victim of identity theft. Police said someone used the victim's name to open a Verizon account in Michigan. The victim only learned of the incident after being contacted by a collection agency that was trying to recover funds.
• Luigi Sassano, 20, of West Chester, was arrested for DUI after a one-vehicle crash on Creek Road in Kennett Township, a police report said. The crash happened 11:15 p.m. on July 9.
• State police from the Avondale barracks said Miles Avery Beardon, 22, of Landenberg, was determined to be DUI following a traffic stop on Route 52 in Kennett Township. The incident happened at 3:05 a.m. on July 17.
• Police said Jeffrey W. Sargent, 41, of Oxford, was arrested for DUI after a traffic stop on East Baltimore Pike at Lenape Road in Kennett Township on July 23.

See Contributors Page https://chaddsfordlive.com/writers/
Comments
comments