Pennsylvania State Police
Media Barracks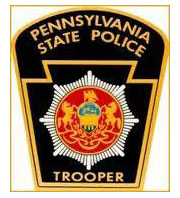 • John Quinn, 60, of Philadelphia, was arrested after he allegedly stole an air conditioning unit and a 50-inch television from the Hillside Motel in Concord Township on Oct. 25, according to a police report. The television is valued at $600, and the air conditioner at $700.
• Police said Jonathon Cardona, 21, of Camden, N.J., was cited for speeding following an Oct. 2, one-vehicle crash on Featherbed Lane near Bethel Road in Concord Township. The police report said Cardona was driving east on featherbed when he lost control and struck a tree. No injuries were reported.
• Gerhard Linder, 84, of Glen Mills, was cited after the Nissan Rogue he was driving ran off Smithbridge Road at the Concord Township Park, a police report said. According to that report, Linder was not injured.
• A 26-year-old woman was injured in a traffic accident on Schoolhouse Lane on Oct. 24. A 16-year-old boy was cited for the accident. According to the police report, the youth was traveling east on Schoolhouse, but was going too fast for conditions and slid into the path of an oncoming vehicle. The driver of the second car tried to avoid the collision but was unable. Police said the injured woman complained of elbow and rib pain and was transported by Concordville EMS to Riddle Hospital for treatment.

See Contributors Page https://chaddsfordlive.com/writers/
Comments
comments