Archive for April 20th, 2020
Posted by Rich Schwartzman on April 20th, 2020
She started to make masks for her family, then other families. Now Grace Lee, of Grace Tailoring in Chadds Ford, is selling the face masks at her shop. The masks, which sell for $10, are made of cotton, are washable, have nose wires, and a pocket for inserting a filter. According to Angie Lee, Grace Lee's daughter, her mother started making the masks last Thursday, ...
Posted by ChaddsFordLive on April 20th, 2020
The effects of COVID-19 dramatically emphasize the urgent need to address climate change in Pennsylvania, both to protect our environment and to rebuild our battered economy. While it feels like this crisis came out of nowhere, environmentalists have been warning us for years that global pandemics will increase in frequency and severity as long as humans keep ...
Posted by ChaddsFordLive on April 20th, 2020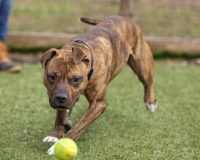 The following animals are ready to be adopted from the Brandywine Valley SPCA in West Chester. King King is a playful boy who would do great with an active family with older children. He has done well with other dogs in the shelter playgroups and would be open to meeting other dogs in a home. King also has a sweet, cuddly side and likes to lean into your side, ...