Archive for April 23rd, 2020
Posted by Rich Schwartzman on April 23rd, 2020
From art to business and family, Betsy James Wyeth had an impact. And while she was not an artist herself, she did, in the words of one local artist, help build an empire. Wyeth, the wife of Andrew Wyeth, who died in 2009, died Tuesday, April 21. She was "very business-like, but also very caring," said artist Karl Kuerner. "She helped build Andy's empire." Kuerner ...
Posted by ChaddsFordLive on April 23rd, 2020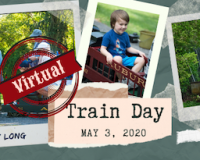 • The Brandywine River Museum of Art has posted a tribute video in honor of Betsy James Wyeth, wife of Andrew, who died Tuesday, April 21. The video can be found here. • The Chester County Art Association will be keeping its doors closed through Memorial Day because of the Coronavirus pandemic. All spring session classes, workshops, lectures and events remain ...