For the second time in less than two years, Concord Township Council rejected a conditional use application for Pulte Homes. In the process, part of the hearing for the 254-unit housing development turned into a shouting match between two attorneys.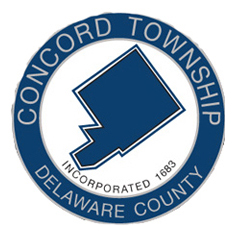 Township Council in August of 2018 denied conditional use approval for the proposal. That decision was appealed to Delaware County Court of Common Pleas where Judge John Whelan remanded the matter to Council in August of this year. Whelan's written decision said he was remanding the case because Council "failed to examine whether the use will have a detrimental impact on the surrounding community."
The development is proposed for the 18-acre site of the former Chip & Putt course between Lantern Apartments and Glen Eagle Shopping Center along Route 202. The property is in a commercial zoning district, but because of the surrounding roadways, which include a signalized intersection, it meets requirements for a residential development with conditional use approval.
Testifying during the Nov. 12 hearing was township land planner Tom Comitta who said the plan is "too intense" and introduces "military barracks-type housing" into the township.
Comitta said the density, using the gross acreage of 18.166 acres, resulted in 13.9 dwelling units per acre. However, he calculated the density as even more intense if using the net buildable acreage of 10.7 acres. That results in 23 units per acre.
Comitta also said there was little land for open space or for children to have room to play. That, and the density would have a "detrimental impact on the surrounding community," he said.
When cross-examined by John Jaros, representing Pulte Homes, it was revealed that Comitta had not reviewed the original plan and only reviewed it this time at the request of township solicitor Hugh Donaghue.
Jaros asked Comitta if any council member or anyone else had requested he review the plan. Comitta said no. Then Jaros asked about the communication he had with  Donaghue. It was at that point that Jaros and Donaghue began raising their voices at one another.
It was revealed that Donaghue made suggestions to Comitta about his report and when Jaros attempted to question Comitta on that, Donaghue instructed Comitta not to answer any questions about that communication. Jaros said instructing Comitta not to answer was a violation of due process. Donaghue does not represent Comitta.
As voices escalated in volume, Donaghue said to Jaros, "I can shout louder than you."
In further testimony, Comitta said the buffering around the proposed development was less than 30 feet, but under questioning from Jaros, Comitta acknowledged that there's nothing in the zoning code prohibiting the "military-style" stacked townhouses, the proposed density or that requires a 30-foot buffer for the development.
Donaghue also called Fire Marshal Robert Vasek to testify. Vasek said the internal roads on the plan were inadequate to allow for smooth maneuvering of large firefighting equipment, and that having children play in the street because there's nowhere else, also poses a safety problem especially if firetrucks and ambulances need to get into and out of the development.
As with Comitta, it was Donaghue who asked Vasek to review the plan and, also as before, no one else made the request. And again, Donaghue said Jaros could not question the witness about any communication he had with the solicitor.
Upon further questioning, Vasek acknowledged that his concerns could be addressed later during the land development phase.
After a brief recess, Council voted unanimously to deny the application. Jaros said he will appeal the decision but will wait until he reads the written decision.
Other hearings
Council also conducted two other hearings on Tuesday night. The first was on a stop sign ordinance and the second dealt with allowing overnight stays at health centers in the C-1 Zoning District. No decisions were given but will likely be voted on and announced during Council's December meeting.
The stop sign ordinance — an amendment to the township's vehicle and traffic code — would establish the intersections where stop signs would be posted and to set penalties for violation.

Rich Schwartzman has been reporting on events in the greater Chadds Ford area since September 2001 when he became the founding editor of The Chadds Ford Post. In April 2009 he became managing editor of ChaddsFordLive. He is also an award-winning photographer.
Comments
comments