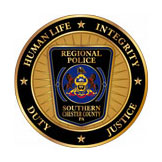 Southern Chester County Regional Police
• According to a police report, Austin S. Biaselli, 25, of Newark, was arrested and charged with violations of the Controlled Substance, Drug, Device, and Cosmetic Act / Act 64 (including possession with intent to deliver a controlled substance), along with DUI (Controlled Substances), after he was arrested on an outstanding Philadelphia Police Department warrant and was found to be in possession of 44 bags of suspected heroin and approximately 50 needles. The incident occurred in the 100 block of Scarlett Road, in New Garden Township. Biaselli was processed and was transported to Central Booking where he was held for arraignment. He was released after posting $50,000 10 percent bail.
• Police said Gabriel Reynoso-Alvaro, 26, of Toughkenamon, was arrested and charged with DUI and related traffic offenses, following a traffic stop for erratic driving. The incident occurred on May 11 at 11:34 p.m., between the 1600 block of Baltimore Pike and Willow Street, in New Garden Township. According to the police report, Reynoso-Alvaro showed signs of intoxication and a field sobriety test showed impairment. A breath test showed a blood alcohol level of 0.132 percent. A records' check revealed that he was an unlicensed driver. He was processed and later released pending issuance of a summons.

See Contributors Page https://chaddsfordlive.com/writers/
Comments
comments