Kennett Township supervisors voted this week to switch the township's financial accounts to a different bank and to make Supervisor Whitney Hoffman the new secretary/treasurer.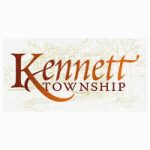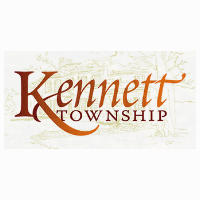 These are the latest steps the supervisors have taken to further secure the township's finances following the discovery of suspicious transactions in the township's bank accounts and subsequent investigations by both the Chester County District Attorney's office and a forensic accounting firm.
Interim Township Manager Alison Rudolf recommended, and supervisors approved, the switch to Fulton Bank. It secures the money, according to Rudolf, and will ensure there are no questions about the new accounts. The supervisors are the only authorized signers, a change that was made after the April 25 discovery of the suspicious transactions.
Also at Monday's meeting, supervisors Scudder Stevens and Richard Leff voted to appoint Hoffman the new secretary/treasurer for the township. Hoffman abstained from the vote.
Prior to April 25, former Township Manager Lisa Moore had served as Kennett's secretary/treasurer, a position she was reappointed to at the board's reorganization meeting in January. Moore was first put on paid administrative leave after the discovery of the suspicious financial transactions and then terminated last month.
Township Solicitor Dave Sander, after consulting with Rudolf, made the recommendation to have the board appoint Hoffman. Rudolf has been helping to review policies and procedures since she began work as the interim manager shortly after Memorial Day.
Specific responsibilities for someone serving as the secretary and treasurer are spelled out in articles VII and VIII of Pennsylvania's Second Class Township Code, according to Sander.
The secretary's duties include signing documents and witnessing the chairman's signature, among other things, Rudolf said. Rudolf and the assistant treasurer will continue doing the accounting and banking, and Hoffman will attest to any official actions, she added.

Monica Thompson Fragale is a freelance reporter who spent her life dreaming of being in the newspaper business. That dream came true after college when she started working at The Kennett Paper and, years later The Reporter newspaper in Lansdale and other dailies. She turned to non-profit work after her first daughter was born and spent the next 13 years in that field. But while you can take the girl out of journalism, you can't take journalism out of the girl. Offers to freelance sparked the writing bug again started her fingers happily tapping away on the keyboard. Monica lives with her husband and two children in Kennett Square.
Comments
comments