Pennsylvania State Police
• A 17-year-old from Chadds Ford was accused of drug possession on Feb. 6. A police report from the Avondale barracks said they found the youth with THC oil and associated paraphernalia in the 700 block of Unionville Road at 1:01 p.m.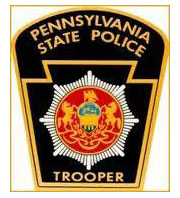 • An attempted retail theft was followed by a threat of murder on Feb. 27. A state police report said two unidentified women tried leaving the Walmart in East Marlborough Township without paying for items in their shopping cart. A loss prevention employee stopped the pair at the door as they tried to exit, police said, and the two fled without the merchandise. The two got into a black Jeep Cherokee and, just before leaving the area, one of the women reached into her purse and yelled that she was going to kill the employee who stopped them.
• No details were released, but police said Jose A. Tovar-Pena, 25, of Avondale, was cited for following too closely following an accident on Baltimore Pike at Onix Drive in East Marlborough Township on Feb. 23.
• Police said a West Grove man, not identified, was given a criminal citation for harassing a Pocopson woman he met online. The report said the man was told to stop contacting her or he would face criminal charges.
• Police blame excess speed for a one-vehicle accident in Kennett Township on Feb. 7. A report said Samuel Juaret, 27, of Avondale, was northbound on Route 1 near Route 82 but driving too fast for the icy conditions. He lost control of the Ford F-150, went off the road to the right, hit a guardrail, re-crossed both lanes of Route 1 and struck a guide wire on the left side of the road. Juaret was transported for treatment of a suspected injury.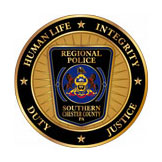 Southern Chester County Regional Police Department
• An 18-year-old from Avondale was arrested on drug charges in New Garden Township on March 10. Police said Jacob T. Dilcher, was charged with violations of the Controlled Substance, Drug, Device, and Cosmetic Act, underage possession and transportation of alcoholic beverages, and a traffic offense, following a traffic stop for a moving violation. According to the report, police detected the odor of marijuana coming from the vehicle.
• David R. Blevins, 50, of Coatesville, was cited for public drunkenness and disorderly conduct, after police were called to a business at 350 Scarlett Road, in New Garden Township, for the report of an intoxicated male, who was soliciting passersby to purchase him alcohol, a police report said. Police said they found him to be "manifestly under the influence of alcohol and acting in a physically offensive manner by shouting expletives." The incident occurred Feb. 24 at 7:04 p.m. He was taken into custody and was held for hours until he was sober enough to be released.
• Miguel Colon Jr., 34, of Kennett Square, was arrested for DUI and drug charges after he was found to be passed out in a vehicle at 1:03 a.m. on Feb. 25, on Cedar Woods Circle, in New Garden Township. Police on patrol observed a Mazda backed into a parking spot, with its headlights on and engine running. When they attempted to rouse the driver, he was unresponsive and appeared to be passed out.
• Andrea R. Fidanza, 31, of Avondale, was arrested on Feb. 27, charged with endangering the welfare of children, DUI and related traffic offenses. A police report said officers were called to a daycare in the 200 block of New Garden Road, in New Garden Township. The caller reported that Fidanza arrived there to pick up her three children, while visibly intoxicated. After she placed her children in the car, she reportedly left at a high rate of speed, striking a curb, before proceeding south on New Garden Road.
• Terry A. Bowman, 56, of Kennett Square, was arrested on drug charges, public drunkenness, and two vehicle code violations after police observed him to be hitchhiking in the dark and appearing to be intoxicated. The incident occurred on Feb. 28, at 8:56 p.m., in the 9000 block of Gap Newport Pike, in New Garden Township.
• Daishalys Colon-Diaz, 22, of Oxford, was arrested on drug charges after she was found to be in possession of marijuana, THC oil, and related paraphernalia on March 4 in the 100 block of Main Street, in New Garden Township. Colon-Diaz was a passenger in a 2015 Mitsubishi that was stopped for both equipment and moving violations. She was taken into custody, processed, and released pending issuance of a summons.
See Contributors Page http://chaddsfordlive.com/writers/
Comments
comments