Pennsylvania State Police
Media Barracks
Someone stole four cartons of Newport cigarettes from the Wawa on Route 202 in Chadds Ford Township on March 25. Police said the estimated value of those four cartons is $354.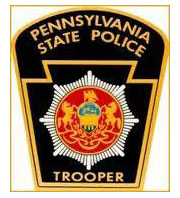 Avondale Barracks
• Police said Catherine R. O'Brien, 22, of New London, was cited for her part in a two-vehicle crash in which a 17-year-old from Kennett Square was injured. The accident happened on March 30 in Pennsbury Township. According to the police report, O'Brien failed to yield the right of way at a green light by making a left-hand turn from westbound E. Street Road onto southbound Lenape Road and turned into the path of the oncoming vehicle. The 17-year-old had to be extracted from his El Camino and was then transported to AI Dupont Hospital.
• Ernest R. Varialli, 59, of Berwyn, was cited following a two-car crash at Unionville and Locust Grove roads in Pocopson Township on March 29, according to a police report. Police said Varialli was driving south on Locust Grove Road, stopped at the stop sign but then proceeded into the intersection colliding with the driver — a 17-year-old from West Chester who heading west on Unionville Road and who did not have a stop sign.
• Police said a driver told them a sneeze caused him to run off the road and hit a utility pole. The accident happened on Unionville Road in East Marlborough Township on April 1.

See Contributors Page https://chaddsfordlive.com/writers/
Comments
comments