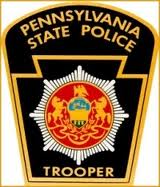 • On Friday, Oct. 21, at 3:23 p.m. Kennett Township police responded to the 900 block of Sunstone Lane.  The resident had recently received a phone call stating that her grandson had been arrested and was going to be charged with multiple offenses. The caller told the resident to go to CVS and purchase a gift card in order to pay for the grandson to be released. Police want to remind residents that this is a prevalent scam; anyone with questions about such situations should contact police at 610-388-2874.
• A Kennett Square man received a warning after losing control of his 1998 Hyundai Accent on Route 926 in Pennsbury Township on Friday, Sept. 30, at 10 a.m. State police said Ninfa Rodriguez Aguilar, 44, was traveling west on Route 926, west of Brintons Bridge Road, when he left the roadway, struck a ditch, and overturned the vehicle. Aguilar, who was wearing a seatbelt, was not injured, police said.
• A 43-year-old Chadds Ford resident was cited for careless driving after a one-vehicle crash in Pennsbury Township on Saturday, Aug. 27, said state police from the Avondale barracks. Police said Jonathan H. Lunger was traveling south at 8:31 a.m. on Fairville Road when he failed to negotiate a curve and his 2016 Kia Soul struck a utility pole. Police said neither Lunger nor his passenger, both of whom were wearing seatbelts, were injured, but the vehicle had to be towed.
• Another crash on Fairville Road in Pennsbury Township occurred on Aug. 8 at 8:20 a.m., said state police from the Avondale barracks. Police said a truck driver traveling north on Fairville Road was struck by another vehicle as it attempted to pass the truck. Police said the other driver proceeded onto southbound Route 1 and left the scene.
• A 27-year-old Wilmington woman traveling north on Cossart Road failed to negotiate a curve on Saturday, Aug. 20, at 6:08 p.m. in Pennsbury Township, said state police from the Avondale barracks. Police said Cassie L. Gonzales was wearing a seatbelt and was not injured; however, her 2009 Toyota Rav4 had to be towed.
• Timothy A. Yohey, 50, of Peach Bottom, was traveling east on Route 1 in Pennsbury Township when he rear-ended a 1995 Toyota Tercel that was stopped at a red light at Ponds Edge Drive on Wednesday, Sept. 7, at 7:01 a.m., said state police. Both drivers were wearing seatbelts and were not injured. The Toyota had to be towed from the scene, police said.
• On Thursday, Oct. 13, at 8:20 p.m. a Kennett Township officer was on patrol in the area of Old Kennett Road and Creek Road when he observed a motor-vehicle violation and initiated a traffic stop. Upon making contact with the driver, Hailey Clough, 18, of Wilmington, the officer detected the odor of marijuana, and Clough, who admitted to smoking marijuana just prior to being stopped, was arrested for DUI, police said.
• On Thursday, Oct. 20, at 9:28 p.m., New Garden Township Police observed a vehicle driving erratically in the area of West Cypress Street and Scarlett Road. Following a traffic stop, Rigo Gutierres-Galvez, 28, of Kennett Square, showed signs of intoxication when he exited the car and walked to the passenger side, police said. He then failed a field sobriety test and was taken into custody, processed and released, according to a report.
• Police in New Garden Township arrested Jaime Obregon, 59, of Kennett Square, for DUI, a report said. According to police, Obregon was observed driving erratically in the 8101 block of West Cypress Street at 6:49 p.m. on Oct. 22. An odor of an alcoholic beverage was detected coming from the vehicle, police said, and Obregon did not respond when spoken to. He was also unsteady on his feet when asked to exit the vehicle and he failed a sobriety test, the report said. He was processed for DUI, and then released pending a court appearance.

See Contributors Page https://chaddsfordlive.com/writers/
Comments
comments