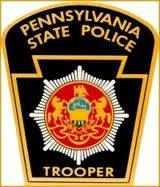 • State police from the Avondale barracks arrested an Oxford man on Saturday, July 23, at 12:31 a.m. for suspected DUI. Police said Jeffrey W. Sargent, 41, was stopped on East Baltimore Pike in Kennett Township.
• On Tuesday, Aug. 2, at about 11:30 a.m., officers from the Westtown East Goshen Regional Police Department stopped a commercial motor vehicle transporting automobiles for an equipment violation in the 1400 block of West Chester Pike in East Goshen Township.   During the stop, a strong odor of marijuana was detected, and police said they determined that the driver, David Chris Ahiawodzi, 34, of New Castle, Del., was under the influence of a controlled substance.  Ahiawodzi was arrested and charged with driving under the influence while operating a commercial motor vehicle along with possession of drug paraphernalia, police said.
• State police from the Embreeville barracks said they stopped a speeding, silver 2016 Ford Fusion on Route 100 near Green Hill Road in West Goshen Township on Saturday, July 20, at 2 a.m. Police said they found the driver, Christopher J. Hickey, 28, of Thornton, impaired and arrested him for DUI.
• On Tuesday July 26, at 7:01 p.m., New Garden Township Police were dispatched to the 600 block of Hillendale Road for a physical domestic. Officers made contact with the victim who said Peter Barrow, 55, of Landenberg, choked her after an argument. Officers observed marks on the victim's neck consistent with her statement. Barrow was taken into custody and arraigned on charges of aggravated and simple assault, disorderly conduct, harassment, resisting arrest, terroristic threats and public drunkenness. He was transported to Chester County Prison after failing to post $50,000 cash bail.
• Police said they cited Antonio Fuentes-Cano, 54, of West Grove, for public drunkenness on July 28. According to the report, Fuentes-Cano was lying in a grassy area near the railroad tracks just west of the shopping center on Scarlett Road in New Garden Township. There were two open bottles of liquor with him, police said. He was released to a family member.
• Police in New Garden Township said they cited Ernesto Castaneda, 46, of Toughkenamon, for public drunkenness after finding him walking with a staggered gait at the intersection of Newark Road and Willow Street in Toughkenamon. Castaneda had a strong odor of an alcoholic beverage on his person and appeared heavily intoxicated, the report said. He was also turned over to constables on an outstanding warrant. The incident happened on July 31 at 6:58 p.m., police said.

See Contributors Page http://chaddsfordlive.com/writers/
Comments
comments