Pennsylvania State Police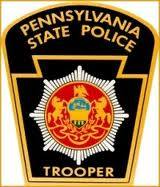 • State police from the Avondale barracks said someone stole a Dell laptop and laptop accessories from an unlocked car on the ramp from Route 82 to Route 1 south in East Marlborough Township on Dec. 12. The victim is a 28-year-old man from Kennett Square. The incident happened sometime between 5 and 10 p.m.
• Police are investigating a theft from the Walmart in East Marlborough Township. The only details released were that the unidentified suspects are a Hispanic man and woman. They allegedly stole $250-$300 worth of merchandise from the store at 5:45 p.m. on Dec. 14.
• Daniel Dignazio, 69, of Garnet Valley, was cited for running a red light and striking another vehicle at Route 202 and Naaman's Creek Road on Dec. 6, a state police report said. No details were available other than that Dignazio and the driver of the other car were both transported with injuries.

See Contributors Page https://chaddsfordlive.com/writers/
Comments
comments