Pennsylvania State Police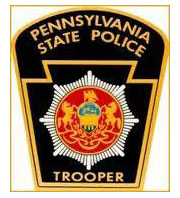 • Police said Jamie M. Grasso, 48, of Glen Mills, was cited for failing to yield the right of way while turning left from northbound Route 202 to southbound Route 1. As a result, a car having the right of way heading south on 202 struck Grasso's vehicle. Neither driver was injured, according to the police report. The accident happened at 11:11 p.m. on Aug. 6.
• The Fine Wine & Good Spirits store on Route 202 in Chadds Ford was ripped off to the tune of one bottle of 80 proof Don Julio Blanco Tequila on Aug. 9. Police described the unknown suspect as a white male wearing a black hat, white shirt, gray sweatpants, and black shoes. According to the report, the suspect entered the store at 11:30 a.m., took the bottle, and walked out.
• State police are investigating a report of indecent exposure at the Comfort Inn & Suites in Concord Township on Aug. 19. An employee said another employee exposed his genitals to her while they were cleaning a hotel room.
• Catherine Harper, 62, of Landenberg, was arrested on retail theft charges, according to police. The report said Harper stole nine items from the East Marlborough Township Walmart on Aug. 19. The highest-priced item was a $21 pet bandana.
• Police said Richard T. Fusco, 41, of West Chester, was cited for DUI following a one-car accident on Route 1 in Pennsbury Township. The crash happened at 11:22 p.m. on Aug. 3. According to the police report, Fusco was driving north on Route 1, west of Constitution Drive, when the Ford Fuso he was driving swerved off the left side of the roadway and hit a concrete median. The report also said Fusco showed "numerous indicators of impairment."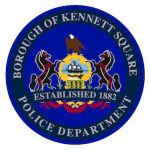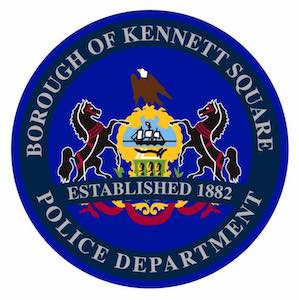 Kennett Square Police Department
The Kennett Square Police Department arrested Josiah Brown on Monday, Aug.23, based on a March 8 warrant. The warrant was based on a November 2020 incident. According to the report, on Nov. 30, officers were dispatched for a multiple vehicle break-in report in the 700 block of Lafayette Street. A total of seven vehicles were broken into, and the only thing missing was a bag of clothing from one vehicle. Officers were able to obtain multiple fingerprints from the vehicles. On Feb. 17, latent print analysis reports were received for the fingerprints submitted which matched two individuals, one being Josiah Brown, 18, of Wilmington. Charges were filed, and on March 8, 2021, an Arrest Warrant was issued for Brown.

See Contributors Page https://chaddsfordlive.com/writers/
Comments
comments