• State police will be conducting a sobriety checkpoint at an unspecified location during the weekend of Sept. 1-4.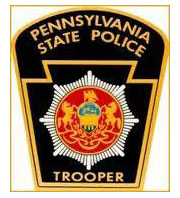 • State police from the Media barracks reported no injuries, but one driver in a two-vehicle accident faces charges stemming from an Aug. 22 accident on Route 1 in Concord Township. Police said Zachary C. Mendoza, 24, of Forest City, Pa., was northbound on Route 1 approaching Conchester Road when he failed to slow for a red light and struck another vehicle from behind.
• State police said Erika Waeckel, 37, of Chadds Ford, failed to stop for a red light on Route 1 at Evergreen Drive in Concord Township and struck a stopped vehicle from behind. No injuries were reported.
• Police said speed was the cause of a rear-ender accident that injured one person in an Aug. 17 accident in Concord Township. A report said Atanacia Lopez-Ortiz, 42, of Toughkenamon, struck another vehicle from behind as that other vehicle was slowing for traffic congestion on Conchester Road at Station Road. Police said a passenger in the other vehicle complained of head pain and was transported to Riddle Hospital for evaluation.
• Matthew Edward Connor, 26, of Drexel Hill, faces DUI charges stemming from a traffic stop on Aug. 13, according to a report from state police. The report said Connor was stopped for a traffic violation, and the arresting trooper determined Connor was driving under the influence of alcohol.
• Dustin M. Shelton, 24, of Oxford, was cited following an accident on Smithbridge Road in Concord Township, police said. According to a report, Shelton was driving north on Smithbridge Road when he began turning left onto Concord Road but struck a vehicle heading south on Smithbridge.
• A 70-year-old woman from Wilmington was arrested on retail theft charges following an incident at Mykonos in Chadds Ford. Police gave no details of the incident but identified the suspect as Sadie Mae Dejarnette Brunson. She was remanded to Delaware County Prison after failing to make bail.
• State police from the Avondale barracks said they found 140 bags of heroin in a vehicle driven by Kaitlin Eileen Fox, 25, of Oxford, following a traffic stop at the Route 1 exit ramp to Route 82 in East Marlborough Township. A report said Fox was stopped for a red light violation and that the trooper making the stop observed "indicators of criminal activity." A search of the vehicle followed, and police found the heroin. Fox was charged with possession with intent to deliver. The incident took place 2:33 p.m. on Aug. 24.
• Police said Michael Shaun Taylor, 52, of Cochranville, was arrested for DUI following an Aug. 6 traffic stop on Newark Road in East Marlborough Township.
• Police charged a 52-year-old woman with theft after making an unauthorized withdrawal from the bank account of a 52-year-old man. Police didn't name either party in the report, but both live on Stirling Way in Pennsbury Township. The incident happened 4:29 p.m. on Aug. 7.
• A 30-year-old man from Essington faces DUI and drug possession charges following a traffic stop on Fairville Road at Hillendale Road on Aug. 25. Police said the vehicle was stopped for a traffic violation, but the responding trooper detected the odor of marijuana coming from the car. The trooper found paraphernalia in the vehicle, and the driver showed signs of impairment.
• A 27-year-old man from Aston, unnamed in the report, was arrested for DUI and drug possession following a traffic stop on Route 1 at Constitution Drive in Pennsbury Township on Aug. 29.
• State police arrested three 21-year-old men on drug charges after they were found to be drinking and smoking marijuana in Pocopson Park on S. Wawaset Road after dark on May 25. The driver was also charged with DUI. Police did not identify any of the three in the report.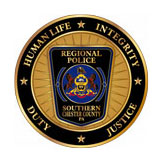 • Southern Chester County Regional Police said Luis E. Rivera, 34, of Wilmington, was arrested and charged as a fugitive from justice following a traffic stop for an equipment violation on Aug. 23. The incident occurred at 10:24 p.m. in the 8800 block of Gap Newport Pike, in New Garden Township. After verifying Rivera's information through a records-check, police found that he was entered in NCIC as a wanted person, on a felony warrant being held by the Wilmington Police Department. Once the warrant was confirmed, Rivera was taken into custody and was charged with arrest prior to requisition.
• Kyle J. Cassell, 30, of Oxford was arrested on Aug. 20 for violating a valid Protection from Abuse Order, according to the Southern Chester County Regional Police. At approx. 6:41 p.m., police were called to the 1000 block of Newark Road, in New Garden Township, for the report of a domestic disturbance. Police found Cassell at the address, in violation of the order. He was taken into custody and transported for arraignment. Cassell was released on $2,500 unsecured bail.

See Contributors Page https://chaddsfordlive.com/writers/
Comments
comments