Pennsylvania State Police
State police will be conducting sobriety checkpoints this Memorial Day weekend, from Friday, May 28 through Monday, May 31.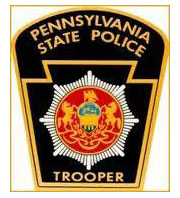 • Police from the Media barracks are investigating the reported theft of more than $500 work of merchandise from the Target in Concord Township on May 17. Items taken include a $350 portable air conditioner, $36 in underwear, and $120 worth of children's toys.
• Cory Steward, 38, of Thornton, was arrested on drug possession charges in Concord Township, according to a police report. The incident happened on Trimble Lane shortly before 3 p.m. on May 10. Police said they found a baggie of heroin.
• A 56-year-old man from Aston, not named in the report, was arrested for DUI following a May 16  traffic stop at Concord and Smithbridge roads. Police made the stop at 12:37 a.m.
• State police said six vehicles parked on Fox Hunt Drive in East Marlborough Township were broken into during the overnight hours of May 15. Currency and prescription drugs were stolen.
• Police are investigating the theft of a pair of Gianvito Rossi Babylon Studded sandals valued at $995. The sandals were stolen from a mailbox on Cossart Road in Pennsbury Township on May 12. Police said they have video surveillance and are investigating.
• Police said a domestic dispute led to the arrest of a 44-year-old Kennett Square man on harassment charges in Pennsbury Township on March 28. The suspect was not named in the report. The incident happened on Fern Hill Road.
• A driver, not identified in the police report, was arrested for drug possession in Kennett Township on May 24. The report said the vehicle, a 2013 Dodge, failed to use a turn signal at Kennett Pike and Deer Pond Lane, and a traffic stop ensued. Police said they smelled marijuana when they approached the car and that the driver admitted to having the cannabis. More marijuana and paraphernalia were found during an ensuing search.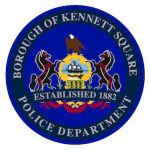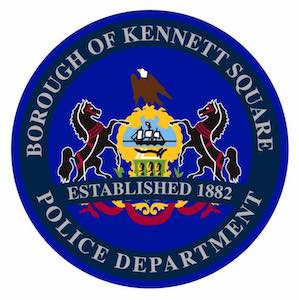 Kennett Square Police Department
Kennett Square police have issued an arrest warrant for Amanda Whitehead, 34, of Wilmington, for one count of retail theft. The warrant was issued May 18 for an April 3 theft at the Rite Aid on South Mill Road. The getaway vehicle was registered to Whitehead, and she was also identified in surveillance footage.

See Contributors Page http://chaddsfordlive.com/writers/
Comments
comments