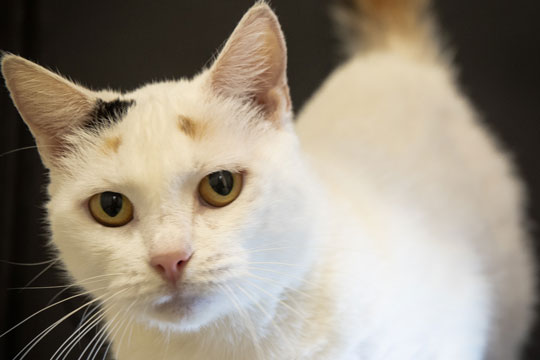 The following animals are ready to be adopted from the Brandywine Valley SPCA in West Chester.
Tank
Tank lost his whole world when his family lost their home to a fire and were unable to find housing that would accommodate him. He's found the change a little overwhelming, but he's showing his soft side as he's gotten accustomed to the shelter. He can be a bit of a big puppy and does best with adults and teens. Tank prefers a home as the top dog, and he'll reward that choice with all the love and loyalty Akitas are known for. 5 five-year-old can be adopted for a fee you name through Sunday, Sept. 27.
#14
She may seem like just a number with the name #14, but she's so much more. This beauty came to the BVSPCA in a case of 182 cats rescued from a single property after a report of deplorable conditions. Whatever backstory she has, #14 is determined to make her life different. She's one of the first cats in the cat adoption room to be rubbing up against the cage asking for pets. She's a beautiful, petite girl with a sweet tri-color bobbed tail. Estimated at only about 5 years old, she hopes the best years of her life are yet to come. #14 can be adopted for a fee you name through Sunday, Sept. 27.
For more information, go to www.bvspca.org or phone 484-302-0865.

See Contributors Page http://chaddsfordlive.com/writers/
Comments
comments