• State police are reminding people to remove valuables and lock their vehicles when leaving them unattended. They also want people to park in well-lit areas and to report all suspicious activities in their neighborhoods, including suspicious vehicles and people.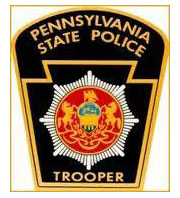 • State police from the Media barracks said they arrested Marquita Sharee Moore, 27, of Philadelphia, on drug possession charges following a traffic stop on Route 1 at Conchester Highway on July 26. The stop was made at 10:18 a.m.
• A 19-year-old from Avondale was cited for distracted driving following a one-car accident on Kaolin Road in Kennett Township on July 28. State police said Michael E. Lucht was using his mobile device while driving, drove off the road and hit a tree. Lucht was transported to Jennersville Hospital for the treatment of injuries.
• A 17-year-old driver was cited following a rear-ender accident involving a total of six vehicles on Route 202 at Oakland Road on July 22. Police said the young driver was heading south on Route 202, but was traveling too fast and struck the rear vehicle in a line of five that were stopped at the traffic light. The impact forced each vehicle in the line to strike the one in front, domino effect.
• Tracy J. Lent, 42, of Downingtown, was cited for leaving the road after the Ford Escape she was driving ran off Smithbridge Road and knocked over a mailbox in Concord Township at 11:49 a.m. on July 21. A police report said the driver appeared to be impaired.
• No injuries were reported in a July 9, two-car accident on Conchester Highway in Concord Township. Police said Owen V. Robinson, 22, of Pelham, N.Y., was westbound on Conchester but was unable to stop before striking a vehicle in front that had stopped for traffic.
• Police are reporting a hit and run accident that took place June 16 in the northbound lane of Route 1 at its intersection with Bayard Road. The report said a motorist rear-ended another vehicle waiting for the left turn light to turn green. After impact, the drivers agreed to exchange information in the Wawa parking lot, but the offending motorist drove away instead.
• State police said a 16-year-old youth was found with drug paraphernalia and a small amount of marijuana at the Walmart in East Marlborough Township on July 27. A report said police were called to the store because the boy was in custody there for stealing.
• A 52-year-old woman from Pocopson Township reportedly told police that someone had stolen $40 in currency from her vehicle that was parked unlocked in her driveway on July 22.
• Matthew M. Hall, 59, of Havre De Grace, Md., was cited for following too closely after a rear-ender accident in Pennsbury Township on July 20, according to state police from the Avondale barracks. A report said the accident happened at the intersection of Route 1 and Ponds Edge Drive at 3:42 p.m. on July 20. No injuries were reported.
• David F. Davidson, 56, of Seaford, Del., was arrested July 15, charged with DUI and related traffic offenses, following a two-vehicle accident with injuries that occurred at the intersection of Scarlett Road and West Baltimore Pike, in New Garden Township, according to a police report. The accident occurred at 6:30 p.m. Police said there were indications of intoxication and that Davidson failed field coordination tests.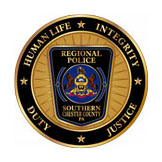 • Police said Jose Perez, 22, of Toughkenamon, was arrested on July 16 and charged with simple assault, recklessly endangering another person, harassment, disorderly conduct, public drunkenness and criminal mischief. A caller told police that Perez had assaulted him and had smashed beer bottles against his friend's vehicle. The victim's hand was cut by the broken glass. When the victim attempted to remove Perez from the scene, a fight ensued. The suspect fled to his apartment prior to the arrival of police but was located and taken into custody.
• Southern Chester County Regional Police said Kyle Lemon, 19, of West Grove, was charged with receiving stolen property on July 17. According to the report, police responded to the 900 block of Broad Run Road, in New Garden Township, for the report of a suspicious male walking in the middle of the road. Upon arrival in the area, contact was made with Lemon who was carrying a backpack. Police said the pack contained items that were stolen in a burglary and in a theft from an unlocked vehicle. Both crimes occurred in Delaware, a short distance from where he was located.
• According to police, Victor Manuel-Melendez, Jr., 27, of Kennett Square, was arrested July 11, charged with simple assault and making terroristic threats. A report said police were dispatched to the 300 block of Cedar Spring Road, in New Garden Township, for a disturbance. A woman told police that, during an argument, Manuel-Melendez struck her in the side of her face with a closed fist and grabbed her by the shoulder. He is also alleged to have made threats to have the victim harmed. Police observed recent physical injury that corroborated her account. Manuel-Melendez had fled the scene prior to the arrival of police so an arrest warrant was obtained. Contact was made with Manuel-Melendez and he agreed to turn himself in. He was subsequently released on $10,000 unsecured bail, pending a preliminary hearing.
See Contributors Page http://chaddsfordlive.com/writers/
Comments
comments