• A Chadds Ford woman was the victim of identity theft, according to a report from Pennsylvania State Police. Her identity was stolen sometime on Jan. 13. The unknown suspect used the information to make purchases and to change her address to Texas. The investigation is continuing.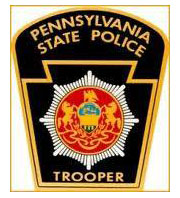 • An employee at the Wyndham Hotel in Concord Township is suspected of stealing $240 from a hotel guest's duffle bag on Jan. 24. Police said the hotel manager believes it's the employee because of her location at the time of the theft. State police said the suspect is due to come in for an interview.
• State police from the Avondale barracks said a three-car crash led to the arrest of Ryan Thomas O'Hara, 39, of Lancaster. The accident and arrest happened at 5:35 p.m. on Dec. 27.
• A 53-year-old woman from Coatesville was injured on Jan. 11 when she drove over a utility pole that had fallen across East Doe Run Road, police said. The accident happened 6:34 a.m.
• Philip Eckman, 59, of Kennett Square, was arrested for DUI on Jan. 21, according to Kennett Township Police. According to a report, an officer was driving in a marked police vehicle in the area of the 400 block of Greenwood Road when he saw a blue Chevrolet Avalanche violating sections of the state vehicle code.
• On Jan. 21, Kennett Township Police responded to the 1100 block of Kaolin Road for a single vehicle crash. The driver of a black Toyota Camry attempted to negotiate the bend in the roadway, slid and struck an embankment. The vehicle flipped onto its roof and then landed with the wheels back on the ground. No injuries were sustained during the crash.
See Contributors Page http://chaddsfordlive.com/writers/
Comments
comments