State Police
• A motorist getting out of the way of emergency vehicles wound up striking another vehicle on Route 1 in East Marlborough Township. Neither driver was identified and no injuries were reported. Police said an ambulance and a state police patrol car were driving north on Route 1 with sirens going in response to another accident and one motorist in the left lane moved right to get out of the way, but sideswiped another car near the Dunkin Donuts shop. The first driver was issued a warning for an improper lane change.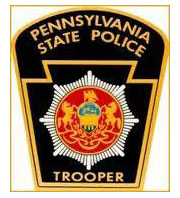 • State police said Gulfam Inderyas, 43, of Philadelphia, was cited after he pulled out in front of an oncoming vehicle in Pennsbury Township on May 5. A police report said Inderyas was stopped at the stop sign on Parkersville Road at Route 926, but pulled into the intersection to make a right turn into the path of a car heading east on 926. The accident happened at 8:31 a.m.
• Jena M. Polyak, 20, of Wyomissing, was cited after her car ran off Lenape Road on April 25. The report said Polyak was driving north on Route 52 at 6:27 p.m., but was traveling at too fast a speed for the wet road. Her car swerved into the oncoming lane, then she corrected right and left the roadway. The car flipped onto its roof, hit a culvert and flipped back right side up.
• No injuries were reported, but a motorist was cited following a one-car accident in Pocopson Township on April 5. State police said Nathaniel P. Markowski, 23, of Avondale, was driving a 2002 Volkswagen Beetle south on Lenape Road at Ballintree Lane when he lost control, crossed into the oncoming traffic lane, struck a curb before coming to rest on the shoulder of the road.
• A Pocopson Township resident had his debit card information stolen and the unknown suspect used the information to purchase $181 worth of rides from Lyft. The incidents happened between 2 a.m. on April 5 and 7 p.m. on April 7. Anyone having information is asked to call state police at 610-268-2022.
• State police from the Avondale barracks said they cited Jasmine A. Locke, 25, of Mays Landing, N.J. for her involvement in a traffic accident in Pennsbury Township on May 3. According to the policed report, Locke was driving north on Parkersville Road, but failed to stop at the stop sign at the intersection with Route 926 and was struck by a second vehicle that was eastbound on 926. Locke's vehicle was knocked into a traffic sign. A passenger in Locke's car was taken to Chester County Hospital.
• Francis Tyler Fitzpatrick, 24, was driving under the influence, according to a state police report.  Police from the Avondale barracks said Fitzpatrick drove a black Honda CRV while under the influence of a controlled substance and was found to be in possession of drug paraphernalia and a controlled substance. The incident happened at 12:15 a.m. on April 15.
• State police stopped a car on Cossart Road in Pennsbury Township on April 12 and found marijuana and paraphernalia in the vehicle. Police identified the driver as 29-year-old Christopher Maurizio Dintino. According to the report, police had probable cause to search the car because the smell of marijuana was coming from the vehicle when they made the stop.
• Tracey Leigh Azzolini, 33, of West Chester, was charged with DUI following a traffic stop in Pocopson Township, police said. According to the report, Azzolini was pulled over on Parkersville Road at 12:18 a.m. on March 3 for erratic driving. Police said they determined Azzolini was driving under the influence of alcohol.
Southern Chester County Regional Police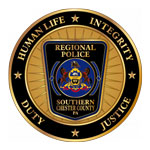 • Wilber Guzman-Fernandez, 35, of Kinzers, was arrested and charged with DUI and two traffic offenses, after the 2005 Nissan he was driving was stopped for erratic driving, police said. On April 29, at 10:40 p.m., police observed a Nissan SUV swerving over the yellow centerline and white fog line several times, as it traveled southbound on Gap Newport Pike. A traffic stop was initiated in the 8800 block of Gap Newport Pike, in New Garden Township.
• Spencer P. Papi, 24, of Kennett Square, was arrested and charged with one count each of simple assault and harassment, following an April 23 altercation, according to a police report. Southern Chester County Regional Police said officers were sent to the 300 block of Newark Road, for the report of an assault that had occurred a short time prior, in the 300 block of Harvest Lane, in New Garden Township. The female victim reported that Papi had hit her with a closed fist during an argument. Injuries observed on her by police corroborated her allegation, the report said.
• Warren Christopher Thompson, 46, of Wilmington, was arrested and charged with DUI and a related traffic offense, following a traffic stop on April 24, police said. A police report said the Thompson was driving a 2011 Ford pickup truck in an erratic manner on West Cypress Street in New Garden Township.
• Police said Jose Rodriguez-Rivera, 24, of Kennett Square, was arrested and charged with a violation of the Controlled Substance, Drug, Device, and Cosmetic Act, along with one traffic offense, after he was found to be in possession of a small amount of marijuana on April 21. Police said they stopped the 1999 Honda Civic Rodriguez-Rivera was driving because it was being operated without rear lights, on Baltimore Pike at Reese Street, in New Garden Township. Rodriguez-Rivera was driving with a suspended license.
See Contributors Page http://chaddsfordlive.com/writers/
Comments
comments