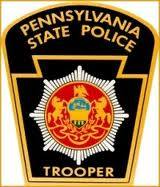 • A 26-year-old woman from Cochranville faces DUI charges following a traffic stop on Route 41 in New Garden Township on Dec. 30. State police from the Avondale barracks said the driver, not identified in the report, was stopped because she was driving 62 mph in 45 mph zone. Troopers detected the smell of alcohol, she showed signs of being under the influence and a field sobriety test was performed. The stop was made at 12:45 a.m.
• An unidentified motorist was issued a warning following a one-vehicle accident on Mill Road in East Marlborough Township on Dec. 26. A state police report said the driver was failed to make a turn at Wollaston Road and struck a bridge. No injuries were reported.
• Police from the Southern Chester County Regional Police Department — which includes New Garden and West Grove township police — arrested Rachel Coy, 28, of West Grove, on Monday, Jan. 9. According to a report, there was an active bench warrant out on Coy. She saw the officer approaching, the report said, ignored commands to stop and then fled to a second floor apartment. When confronted in the apartment and told she was under arrest, Coy tried to pull away, but was subdued after a brief struggle, the report said. Police took Coy to Chester County Prison where she was incarcerated pending a court appearance. Additional charges of fleeing and resisting arrest are being considered.

See Contributors Page http://chaddsfordlive.com/writers/
Comments
comments