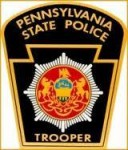 • Pennsylvania State Police, from Troop K, Media barracks, said Nicholas Adam Reichert, of West Chester, was arrested for DUI on July 11. A report said the traffic stop was made at 2:55 a.m., July 11, on northbound Route 202 in Chadds Ford Township.
• Harassment charges are pending against 24-year-old Diana Bates of Gradyville. A police report said Bates got into an argument with a 34-year-old male, but the argument turned physical. The incident happened at 3:14 a.m. on July 12 in Thornbury Township.
• Police are investigating a theft in which part of what was stolen was returned to the victim. According to the report, a 73-year-old male living on Fox Lane in Concord Township allowed two juveniles to do some yard work on the property on June 30. One of the boys went inside to use the bathroom, but went into the victim's bedroom and stole $1,040. However, 10 days later, someone claiming to know the suspect returned $300 and the merchandise the boy bought with the remainder of the money.
• A 64-year-old woman was injured in a car accident on Route 202 when the car in which she was a passenger was rear-ended. Police said the incident happened July 11, at 3:25 p.m. near Smithbridge Road. The police report said Benjamin H. Hall, 52, of Cypress, Texas, was cited. The injured woman was taken to Riddle Hospital after complaining of shoulder pain.
• On July 11, someone broke into an apartment in the 700 block of Route 1 in Concord Township, ate the 36-year-old victim's food and then stole several day's worth of medication. The investigation continues.
• Two Maryland men were charged with theft, and one with drug possession, following a July 6 incident at the Wawa in Concord Township. A police report said William Michael Wilson, 38, stole cigarettes, while Richard Marcus Barrett, 27, stole cigarettes and food. After further investigation and a foot pursuit, police said Barrett was found to be in possession of marijuana, heroin and paraphernalia.
• Kelsey Lee Nickle, 22, of Garnet Valley was charged with DUI, according to a police report. Police said Nickle was stopped for vehicle code violations July 9, at 2:20 a.m., on Route 202 at Isaac Boulevard.
• State police from Troop J, Avondale barracks, took a 16-year-old boy into custody shortly after 10 p.m. on July 5 after he was observed riding a dirt bike without lights in the area of Routes 52 and 926 in Pennsbury Township. The youth is charged with fleeing and eluding. A report said he first fled along Route 926, then went into a field and police had to pursue by foot before eventually apprehending him after he crashed into a fence.
• Police are investigating a burglary in East Marlborough Township. Sometime between 11 p.m. on July 7 and noon on July 8, someone entered an unlocked home on Pratt Lane and stole cash and gift cards. Anyone with information is asked to call Tpr. Mantione at 610-268-2022.
• Also on Pratt Lane, police reported that someone entered an unlocked vehicle and stole sunglasses sometime between 1 and 8 a.m. on July 8. Tpr. Mantione is also investigating that incident.
• Kerry A. McAbee, 59, of Wilmington, was charged in connection with a traffic accident on Route 202 near Ridge Road on June 17. Police said McAbee was driving north on 202 at 7:05 p.m., when she failed to stop at a stop sign. She entered the intersection and hit another vehicle, according to police. No injuries were reported.
• Kennett Square Police said a driver stopped at the red light at the intersection of East Cypress and South Walnut Streets on Sunday, June 28, at 5:12 p.m. reported being rear-ended by a new model, black Ford Fusion with Pennsylvania registration. The Hispanic female driver, approximately 30 years of age, fled the scene, and police said they are investigating the hit-and-run.
• On Monday, June 29, at 2:30 p.m., the owner of a business located in the 400 block of East South Street reported to Kennett Square Police that approximately three weeks earlier, two counterfeit $20 bills, which had the same serial number, were used at the business. Police said an investigation is continuing.

See Contributors Page https://chaddsfordlive.com/writers/
Comments
comments