• One motorist was injured in a two-car crash in Chadds Ford Township on Dec. 19. Police said Lisa Froude, 54, of Oxford, was crossing Route 202 from State Farm Drive with the green light when she collided with Alexandra N. Badanjek, 23, of Pottstown, who was turning left onto northbound Route 202 from Brandywine Drive. Froude was transported to Riddle Hospital with what police described as a minor injury.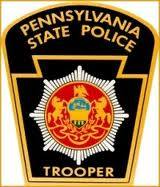 • State police are investigating a retail theft incident at Victoria Secret in Concord Township on Dec. 19. An unknown suspect, described only as a black male, concealed numerous pairs of pants and left the store without paying. The incident happened at 8:25 p.m.
• Dionne P. Bell, 29, of Brookhaven, was taken into custody following a traffic stop in Chadds Ford Township on Dec. 17. Police said Bell was stopped on Route 202 at Dilworthtown Road shortly before midnight. Troopers could smell marijuana, the report said, and it was discovered that there was an active arrest warrant for her from the Chester Police Department. She was released to Chester Police. Drug charges were pending.
• Someone stole a purse from a 75-year-old woman at the Chick-fil-A in Concord Township on Dec. 14.  The victim's Discover Card was later used to buy $20 worth of gas at the Landhope Farm store in Kennett Square.
• Someone stole $20 worth of coins from unlocked vehicles parked on Smithbridge Road on Dec. 6, sometime between the hours of 1 and 7 a.m.
• An unidentified motorist literally backed into some trouble after being pulled over by state police. A report said the driver had been pulled over on Lincoln Street in Kennett Square for a traffic violation shortly before 10 p.m. on Dec. 3. The trooper parked the patrol car behind the suspect's vehicle and had left his car when the other driver released pressure on the brake pedal before placing his transmission in park, and backed into the patrol car. Kennett Square police arrested the motorist for improper backing, but the trooper did not cite the driver. No injuries were reported.
• Eric Andrew Flahart, 50, of Cochranville, was arrested for stealing a cell phone while at the Walmart in East Marlborough Township, a police report said. The phone belonged to a 47-year-old man from Lincoln University.
• State police from the Avondale barracks cited a motorist following a two-vehicle accident on Route 1 near Village Lane in East Marlborough Township on Dec. 14. Police said the driver, who was not identified in the report, was making a right hand turn onto Route 1 South from Village Lane when he struck a vehicle making a left hand turn onto Route 1 from the other side of Village. No injuries were reported.
• State police were alerted to the possibility of a cat being stolen from Maui Farms in Pennsbury Township. The cat is 1-1/2-year-old Bengal named Maui. Police haven't determined if the cat was stolen or if it ran away.
• John Michael Gree, 51, of Oxford was arrested for DUI following a traffic stop on Route 1 at Route 52 in Kennett Township, a police report said. The incident happened 12:29 a.m. on Nov. 26.
• State police are investigating an attempted burglary on Marlboro Spring Road in East Marlborough Township. The report said someone tried to gain entry into the occupied home about 5 a.m. on Dec. 1. An audible alarm thwarted the attempt.
• Artemio Zavala, age 53, of Wilmington, was arrested for DUI and leaving the scene of a crash, according to Kennett Township police. Police had responded to a report of a crash at Kaolin and East Hillendale roads at 1:08 p.m. on Dec 12. Upon arrival, a report said, it was determined that the striking vehicle, a blue Honda sedan had fled the scene. The Honda later stopped in the 600 block of Chandler Mill Road and the driver identified as Zavala. Police said the toxicology test showed Zavala's blood alcohol level was 0.26 percent.
• Kennett Township police cited two drivers who were involved in an accident at Old Kennett and Bayard roads on Dec. 13. Police said the crash involved a black Honda sedan driven by Kadell Hammond, 26, of New Castle, Del. and a Dodge 350 truck driven by Martin Rico, 47, of Kirkwood. The crash occurred when the vehicles struck head on. EMS transported one driver to Christiana Hospital with moderate injuries. Both drivers were cited for being unlicensed, the report said.
• Someone stole a purse from an unlocked car parked in the 200 block of S. Fairville Road in Kennett Township. The theft occurred in the victim's driveway sometime between 11 p.m. on Dec. 13, and 9:50 a.m. on Dec. 14. The purse was discovered at the end of the driveway in the morning, but it was missing the victim's personal identification card, credit cards, personal checks, cash and medical cards. Kennett Township Police urge all residents to remember to lock their vehicle doors and make sure all valuables are kept in secure locations.

See Contributors Page https://chaddsfordlive.com/writers/
Comments
comments