"Do not toil to acquire wealth; be discerning enough to desist. When your eyes light on it, it is gone, for suddenly it sprouts wings, flying like an eagle toward heaven." (Proverbs 23:4–5, ESV)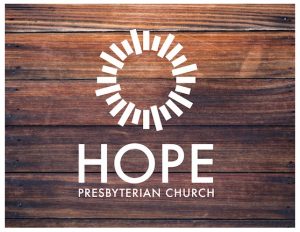 The Bible has many different genres. It has books of history and books of poetry. But it also has books of practical wisdom, which is what we find in Proverbs. As I was doing my daily Bible reading recently, I came across Proverbs 23:4-5. I was impressed with its straightforward warning: "Do not toil to acquire wealth." How many people in Garnet Valley and Chadds Ford are toiling to acquire wealth? Perhaps that's a strange question. You say, "Why else would anyone work?"
According to the Bible, the acquisition of wealth shouldn't be our primary motivation. Rather, we should work because work is a good gift to humanity, instituted in the earliest chapters of the Bible (Genesis 1-2). We are to work to provide for our family (1 Timothy 5:8). But ultimately, we are to work for the glory of God. The apostle Paul says, "So, whether you eat or drink, or whatever you do, do all to the glory of God" (1 Corinthians 10:31, ESV).
Now, this has practical implications for us in southeast Pennsylvania today. You work a well-paying, high-pressure job. Why do it? Seek the glory of God in the way you treat your employees. Seek the glory of God in the way you pursue excellence. But, when you have the glory of God as the center, not the acquisition of wealth alone, it helps guard against the danger of workaholism or burnout.
But of course, Proverbs 23:4-5 applies to many other people as well. If you work a low-paying job, do your very best work for the glory of God. If you are retired, find ways to work and labor for the glory of God. We are called to be diligent, using our time and energy to build up our family, our community, our church, and our world.
But this wisdom applies to us spiritually as well. The apostle Paul says, "Now to the one who works, his wages are not counted as a gift but as his due. And to the one who does not work but believes in him who justifies the ungodly, his faith is counted as righteousness" (Romans 4:4–5, ESV). Do you see what he's saying? If we labor to earn heaven, we'll never be able to do it. But when we trust in Jesus Christ for salvation, when we trust in his work rather than our own, we are counted as righteous in the sight of God. We are justified. And as those justified, all our good works are done not to acquire the wealth of heaven but to glorify God and to enjoy him forever.

Originally from Colorado, Will Stern is the pastor of Hope Presbyterian Church in Garnet Valley. He majored in violin performance for his undergrad and taught violin for a number of years before being called into ministry. He studied theology at Duke University and Westminster Theological Seminary.
Comments
comments