The Unionville-Chadds Ford School Board directors — along with those in other school boards in Pennsylvania — will be making some decisions on masking for students. The state Supreme Court on Tuesday temporarily reinstated a state requirement that all students and teachers be masked but will reconsider the matter on Dec. 8.
Alison Beam, the acting secretary of health, imposed the mask mandate at the direction of Gov. Tom Wolf at the start of the school year, but many parents have opposed the mandate. That led some legislators and school officials to file suit against the forced masking. On Nov. 16, Commonwealth Court ordered the mandate to end as of Dec. 4.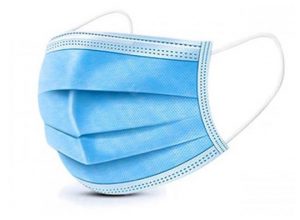 If the Supreme Court upholds the Commonwealth Court opinion, school districts will have to decide whether to require students to mask. In U-CF, that means the Health and Safety Plan will determine what happens in the district.
"Our existing Health and Safety Plan requires masking under specific conditions for specific age groups. This will be in effect when the statewide face-covering requirement in schools ends," said Superintendent of Schools John Sanville in an email.
He went on to say that the U-CF Health and Safety Task Force will meet in December to review the plan as it stands now and that a community conversation will be held on Jan. 4 to allow for public participation, input, and discussion related to the plan.
A survey will be sent to parents, students, and staff between January 5 and 9, he said, and that U-CF directors will discuss the plan during the Jan. 10 work session and then possibly vote on revisions

Rich Schwartzman has been reporting on events in the greater Chadds Ford area since September 2001 when he became the founding editor of The Chadds Ford Post. In April 2009 he became managing editor of ChaddsFordLive. He is also an award-winning photographer.
Comments
comments