Pennsylvania State Police
Media Barracks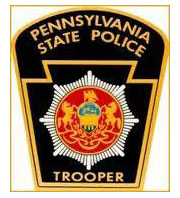 • State police are investigating an attempted identity theft. A report said someone filed a fraudulent unemployment claim in the name of a 61-year-old Chadds Ford woman. The unknown suspect used the woman's personal information.
• A man and a woman from Bear were arrested on shoplifting charges in Concord Township on July 29. Police identified the pair as Charles Holotanko, 40, and Jacqulynn Mansfield, 31. According to the report, the Home Depot manager saw the couple loading lumber into a black pickup truck behind the store. The duo fled before police arrived but were seen heading south on Route 202. Troopers pursued the couple into Delaware. The truck eventually crashed on 12th Street in Wilmington. In total, 50 pieces of lumber — with a value of $2,597 — had been taken. Both suspects had active warrants from Delaware, police said.
• Police said a 57-year-old man from West Chester was arrested for trying to steal $165 worth of merchandise from Wegmans on Aug. 28.
• A 72-year-old man from Concord Township was ripped off to the tune of $6,050. Police said the victim sent the money via a wire transfer but later discovered he was the victim of fraud.
Avondale Barracks
Police said Tjaira A. Newkirk, 22, of Darby, was cited for excessive speed following a one-vehicle crash in East Marlborough Township on Aug. 5. She was also injured and transported to Jennersville Hospital. According to the report, Newkirk was driving east on Route 842 — Upland Road — but failed to maintain the lane of travel and moved across the westbound lane, striking a telephone pole support cable and a drainage ditch. The accident happened at 4:21 a.m.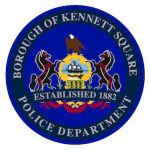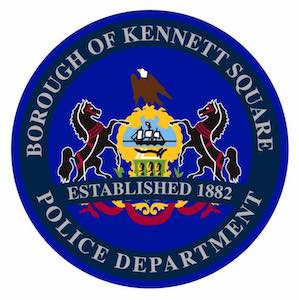 Kennett Square Police Department
Borough police are investigating an assault and stabbing that happened shortly after 9 p.m. on Aug. 30 in the 500 Block of Magnolia Street. A 22-year-old male was transported to Christiana Hospital with a stab wound to his abdomen with what are believed to be non-life-threatening injuries. Police are also investigating a suspicious vehicle at approximately 8:15 p.m. in the 800 block of South Washington Street and a hit and run accident in the area of Meredith and West Mulberry Streets at approximately 9 p.m. the same night. Police believe all three incidents are related, the report said.

See Contributors Page https://chaddsfordlive.com/writers/
Comments
comments