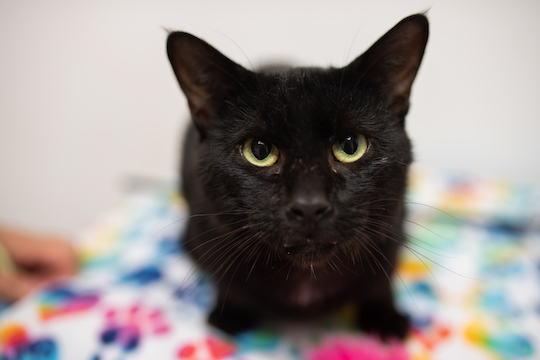 The following animals are ready to be adopted from the Brandywine Valley SPCA in West Chester.
Halligan
Happy boy Halligan has a super smile and is as sweet as his caramel-colored coat. He loves to play and has spent one on one time with other pups at the shelter and done well. Halligan requests to meet all members of the family before going home and would appreciate any kiddos in the home to be aware of when he may need his space to unwind. You can adopt Halligan for a fee you name through Sunday, Aug. 22.
Janboree
Jamboree is a handsome midnight-hued gentleman who craves all the attention you can give him. He loves a good head rub and will respond with plentiful purrs. He is also inquisitive and smart and enjoys playing with cat toys as long as you are also involved in the fun. A great all-rounder, he is looking to make a connection in either a single or family environment. You can adopt Jamboree for a fee you name through Sunday, Aug. 22.
For more information, go to www.bvspca.org or phone 484-302-0865.

See Contributors Page https://chaddsfordlive.com/writers/
Comments
comments