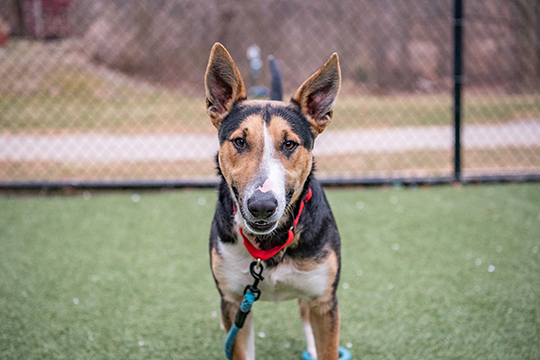 The following animals are ready to be adopted from the Brandywine Valley SPCA in West Chester.
Tiger Lily
Tiger Lily is shy at first, but once she is comfortable, she will display her affectionate side along with her loud purrs. Tiger Lily has lived with other cats before and would appreciate a home that will spend that one-on-one time with her so she can blossom into the kitty companion she is meant to be. You can adopt this feline friend for a fee you name through Sunday, April 18.
Bernie
Sweet Bernie is a playful one. He enjoys his outdoor time where he gets to zoom around the play yards and throw around his toys. He'd be a great fit for almost any family who will appreciate his spunky personality. Bernie has made other dog friends at the shelter and would love to meet any other dogs in the home before making a commitment. You can adopt Bernie for a fee you name through Sunday, April 18.
For more information, go to www.bvspca.org or phone 484-302-0865.

See Contributors Page http://chaddsfordlive.com/writers/
Comments
comments