Kennett Township supervisors voted 2-1 Wednesday to designate Longwood Fire Company as the sole ambulance provider in the township as of March 1 if no alternative proposals from Kennett or Longwood fire companies are accepted before then.
If any of those alternative proposals would be adopted by the supervisors, the territory designation would be revised. Supervisor Scudder Stevens opposed the overall motion.
The vote could also lead to Kennett Borough reconsidering its involvement in the Regional Fire and EMS Commission, a six-municipality-member commission that designates municipal funding to Kennett, Longwood, and Po-Mar-Lin fire companies and to Kennett's and Longwood's EMS services. Kennett Borough and Kennett Township are two of the municipal members.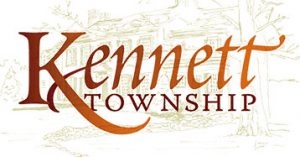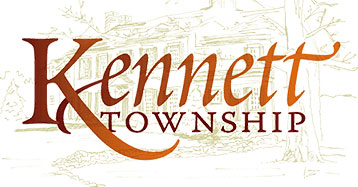 The motion capped a four-hour-plus discussion over Zoom that drew more than 100 people. At issue was whether the supervisors would assign Kennett Fire Company's EMS territory in the township to Longwood Fire Company – something that was considered in 2018 but ultimately never acted upon.
Municipalities in Pennsylvania must designate fire and ambulance providers each year.
Kennett Fire Co. currently provides BLS, or Basic Life Support, ambulance service to half of the township, and Longwood currently provides BLS to the other half of the township and ALS, or Advanced Life Support, service to the whole township. Kennett Fire also provides BLS service, and Longwood provides ALS service, to all of Kennett Square Borough.
"If Kennett Township does make changes to their providers we will need to consider if remaining in the regional fire and EMS commission makes sense," borough Mayor Matt Fetick and Councilman Ethan Cramer wrote in a letter posted Wednesday to the borough's Facebook page. "And we will need to evaluate the delivery of Advanced Life Support (ALS) to the borough."
Who provides ambulance service in Kennett Township is not a recent topic — it dates back decades — but it was discussed again at the supervisors' October meeting after Kennett Township Supervisors' Chairman Richard Leff asked the township manager to look at the possibility of designating a single EMS provider in the township, a recommendation made in a 2016 study.
"We're pretty small…so how can we have multiple providers and expect it to be done efficiently?" Leff asked. "If we have one entity to turn to, then we can actually make a change. But if we don't, we're like the Balkans — separate states."
The regional fire and EMS commission increased municipal contributions by 15 percent across the board for 2021. For Kennett Township, that increase is closer to 30 percent, in part because its share of ambulance calls in the township is greater than other member-municipalities.
Township Manager Eden Ratliff called the issue "incredibly complicated."
"There's not necessarily one correct way to do this," he said. "It's really all about helping the community as much as possible."
The idea to move to a single EMS provider would allow for coordinated operational functions and a standard level of care, Ratliff said. But, he added, not allowing Kennett Fire Company to be the first responder in the half of Kennett Township it currently covers could have "a significant effect."
"My recommendation is that the regional commission will need to talk about that impact to the Kennett Fire Company operations," Ratliff said.
Supervisors' Vice Chairwoman Whitney Hoffman said the reason to have the discussions about EMS delivery is to "move the debate along."
"We're talking about spending taxpayer money, and we're also talking about public safety," she said. "There's nothing more personal than that … For how much longer do we have to kick the can down the road? Can we have a deadline here?"
Under the proposal that would take effect on March 1, if no alternatives are adopted, Longwood would provide both ALS and BLS service with two 24-hour MICUs. Mobile Intensive Care Units are ambulances staffed with at least one paramedic that can provide a higher level of care if warranted.
Some concerns raised by residents included the impact on EMS service as new developments open in the area, response time, and whether or where the second MICU could be housed – in either the borough or the western part of the township – in order to cut down on response times.
Stevens raised concerns that a decision to go with one provider could negatively impact Kennett Fire Company operations and the future of the commission. He discussed several options the township could look at.
"What is the most effective answer with the least harm?" Stevens asked. "There's great tension and frustration because we all want the same thing, and we can't get there."
Leff said the township was making progress "because we're talking about it."
Kennett Fire Deputy Chief Steve Melton told the supervisors that both fire companies wanted an answer to the territory question and proposed sitting down with each other and representatives of Kennett Township and Kennett Borough, "and try to find an answer."
"If we can sit down one last time with both organizations, the chiefs of both companies, representatives of the township and the borough, and try to find an answer," Melton said.
If Longwood Fire Company takes over EMS delivery in the township, it will likely need to find somewhere to house the second MICU, either in the borough or in the township, to aid with response times, Ratliff said.
Longwood Fire Chief A.J. McCarthy said earlier in the meeting that they wanted a decision.
"It's kind of an unfair situation to put both of our companies in," McCarthy said. "Through this process, we've done everything we've been asked to do, done proposals, drilled down on thousands of hours of data, answered every question we can."
Under the motion that was approved Wednesday night, Kennett and Longwood fire companies would have until Jan. 20, 2021, to submit alternate proposals that would then be studied by township staff and considered by the board by the Feb. 3, 2021 meeting. If an alternate proposal is not accepted by the supervisors, Longwood would provide ambulance service to all of Kennett Township beginning March 1, 2020.
"I look forward to having some robust discussions the next few months," Leff said.

Monica Thompson Fragale is a freelance reporter who spent her life dreaming of being in the newspaper business. That dream came true after college when she started working at The Kennett Paper and, years later The Reporter newspaper in Lansdale and other dailies. She turned to non-profit work after her first daughter was born and spent the next 13 years in that field. But while you can take the girl out of journalism, you can't take journalism out of the girl. Offers to freelance sparked the writing bug again started her fingers happily tapping away on the keyboard. Monica lives with her husband and two children in Kennett Square.
Comments
comments