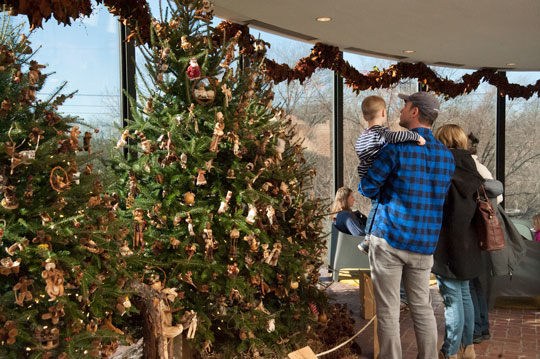 The Christmas holiday season began, as usual, this year with trains, Santa and miniature art. But there are times when even the old is new again. Such is the case this year with the annual Christmas in Miniature.
The show has been a Chadds Ford tradition since 1981 when Barbara Moore, the director of the Chadds Ford Gallery, came up with the idea of selling smaller pieces of professional art at smaller proves so people could get into art at reasonable prices.
But the Gallery no longer has a physical presence in Chadds Ford; it closed in July and moved to Florida. But Moore is keeping the miniature show going in her own shop, Barbara Moore Fine Art. It's in the same location as the gallery was, but she only has two rooms instead of four.
"I was very apprehensive in that I didn't know how I was going to get it hung because of the smaller space," she said during an invitation-only opening Nov. 28. "But I'm excited about the whole adventure. It's not just an opening; it's the beginning of…[she paused momentarily]…me. This is just the beginning."
Sharing space with Moore is Bri Brant who makes custom handbags under the business name Arden and James. She grew up in Pennsbury, so Christmas in Miniature is nothing new to her. This year, though, she's seen something she hadn't seen before.
"Seeing all the artists coming in with their boxes of little paintings is magical. This is special," Brant said.
While this year's Christmas in Miniature kicked off last night, the season began as usual with Brandywine Christmas at the Brandywine River Museum of Art on Black Friday. As usual, the big attraction was the O-gauge model train display, a tradition that goes back to 1972. It features thousands of feet of track and more than 100 cars on the long train.
There are new interactive buttons on this year's display along with new locomotives, bells and whistles.
Christmas in Miniature and Brandywine Christmas run through the end of the year and into January.

Rich Schwartzman has been reporting on events in the greater Chadds Ford area since September 2001 when he became the founding editor of The Chadds Ford Post. In April 2009 he became managing editor of ChaddsFordLive. He is also an award-winning photographer.
Comments
comments