Pennsylvania State Police
Media Barracks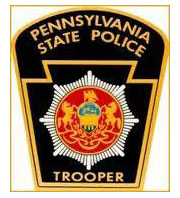 •Police said they cited Markes D. Barrett, 34, of New Castle, Del., following a two-vehicle crash on Route 202 on June 23. A report said Barrett was driving southbound in the left lane, approaching Naaman's Creek Road when he attempted to pass a truck that was also in the left lane. Police said he moved into the right lane, failing to see a vehicle stopped at the red light and rear-ended that stopped vehicle. No injuries were reported.
Avondale Barracks
• State police arrested two Kennett Square residents on drug charges following a traffic stop in Kennett Township. Police did not identify the two, saying only that one was a 29-year-old woman and the other a 43-year-old man. They made the stop on Webb Barn Lane at E. Baltimore Pike on July 7. The driver was determined to be DUI, the report said.
• A 30-year-old man from Kennett Square was arrested for DUI and drug possession. The driver was not identified. Police made the stop on William Tomas Drive in East Marlborough Township on July 7.
• Police said they arrested a 28-year-old man from West Grove on drug possession charges in Kennett Township. The suspect, not named in the report, was arrested in the Wawa parking lot shortly before 1 a.m. on June 22. Police confiscated a hypodermic needle, some marijuana, and discovered there was already an active warrant out for the arrest of the suspect. The incident happened on June 20.
• Police said they arrested two men on assault charges in Pocopson Township on June 10. According to the report, Jason McKinney, 44, of Pocopson, and David Paulsell, 51, of East Marlborough Township, got into a verbal argument that escalated into a physical altercation over grass clippings in the roadway.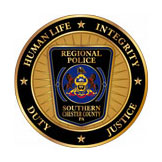 Southern Chester County Regional Police
Carlos Juarez-Valdez, 30, of Kennett Square, was arrested and charged with DUI and summary traffic offenses, following a traffic stop in New Garden Township on July 4, police said. Police made the stop on Baltimore Pike at 1:43 a.m. Field sobriety tests confirmed impairment, the report said, and a blood test indicated a blood alcohol level of 0.23 percent. The case is awaiting a preliminary hearing.
See Contributors Page http://chaddsfordlive.com/writers/
Comments
comments