Kennett Township, through an independent financial advisor, will be pursuing proposals for a $6 million, 15-year loan that would refinance its current open space loan, offer a lower interest rate, and add new funds that could be used for future land acquisition.
The supervisors, at their virtual meeting Wednesday, agreed to work with PFM Financial Advisors as the financial advisor and Salzmann Hughes as the bond counsel for a new loan. PFM, which is based in Philadelphia and has worked with Chester County and the Kennett Consolidated School District, among other entities, will start soliciting proposals on July 2.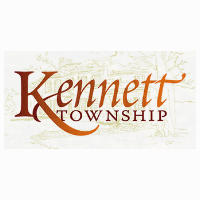 A $6 million loan, paid back over 15 years, could result in an annual debt service of $525,634 (with a conservative estimate of 3.5 percent interest), according to Chris Bamber, a senior managing consultant with PFM. It assumes refunding of the current $2.95 million open space loan and would leave $3.05 million available to draw down should potential open space in the township become available for sale.
"We actually may not use the whole $6 million," township Finance Director Amy Heinrich said. "We don't know when these properties will come up for sale."
The debt service would be paid for by the existing open space earned income tax, which township Manager Eden Ratliff said is about $710,000 a year. The amount of the potential annual debt service would depend on the interest rate that Bamber and PFM are able to find for the township.
"This is about trying to be as prudent as we can with every single dollar," supervisors' Vice Chair Whitney Hoffman said. "Buying open space … is an investment in the township's future."
The current open space loan has an interest rate of 4.24 percent and annual debt service payments of $710,000 – approximately the amount of the open space tax that is collected each year.
Under the timeline Bamber presented to the supervisors, potential lenders would need to submit their bank loan responses by approximately July 21. A special board meeting could be necessary the following week to accept the winning proposal and enact a debt ordinance, he said. If Salzmann Hughes submits the debt proposal to the Pennsylvania Department of Community and Economic Development during the week of Aug. 3, settlement of the new loan could happen by Aug. 31 – a day before the current open space debt service payment would be due.
As a financial advisor, Bamber said PFM would "represent the best financial interests of the township. We have a legal fiduciary responsibility to the township, which means we have to legally put your best interests above ours." The fee that PFM would charge the township is $17,500, a number Bamber said is reduced "given the unique and special circumstances facing the township."
That fee would be included within the loan, Heinrich said Thursday.
A township resident on the supervisors' Zoom meeting asked whether Kennett Township could face difficulty "given the current legal and financial situation we're in" – in reference to the alleged embezzlement of $3.2 million by former Township Manager Lisa Moore, who was arrested last year and faces criminal trial proceedings July 20.
Bamber said the banks will likely be looking at Kennett Township's financial solvency.
"We've done a lot of work to change the financial health and structure" of Kennett Township, Ratliff said.

Monica Thompson Fragale is a freelance reporter who spent her life dreaming of being in the newspaper business. That dream came true after college when she started working at The Kennett Paper and, years later The Reporter newspaper in Lansdale and other dailies. She turned to non-profit work after her first daughter was born and spent the next 13 years in that field. But while you can take the girl out of journalism, you can't take journalism out of the girl. Offers to freelance sparked the writing bug again started her fingers happily tapping away on the keyboard. Monica lives with her husband and two children in Kennett Square.
Comments
comments