An order by a Delaware County Common Pleas Court judge to overturn Concord Township's denial of conditional use approval for Pulte Homes has been withdrawn.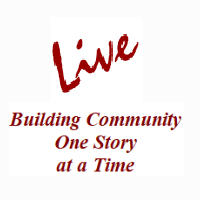 Pulte wants to construct a 257-unit residential community — with 254 townhomes and three single-family dwellings — on the Spring Lake Tract, east of Route 202 at the site of the old Chip & Putt course, behind Whole Foods.
Concord's Council unanimously turned down the conditional use request in August of 2018. After an appeal, Judge John Whelan remanded the matter back to the township in 2019. In November of last year, Council again voted down Pulte's request and the developer appealed again. Whelan then ruled to overturn the denial on Jan. 15. However, the judge vacated that order on Jan. 29, following a request to reconsider written by Hugh Donaghue, Concord's solicitor.
In the request for reconsideration, Donaghue said Concord "properly rejected Pulte's conditional use application as submitted as it failed to meet the objective requirements of the Conditional Use Ordinance that require a signalized intersection, public roads on all boundaries and 2.5 parking spaces per dwelling unit."
The solicitor also cited the opinion of the township fire marshal that the plan is inconsistent "with the promotion of the health, safety and general welfare," and the opinion of the land planner that the property is too small for the requested number of residential units.
Whelan wrote in the order vacating his decision that there shall be a full evidentiary hearing on Feb. 7 in courtroom 8.

Rich Schwartzman has been reporting on events in the greater Chadds Ford area since September 2001 when he became the founding editor of The Chadds Ford Post. In April 2009 he became managing editor of ChaddsFordLive. He is also an award-winning photographer.
Comments
comments