Pennsylvania State Police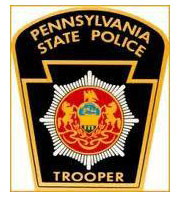 • State police from the Media barracks said Erika Janelle Scott, 29, of West Chester, was arrested for DUI following a traffic stop on Route 202 in Chadds Ford Township on Jan. 26. A report said the stop came about after a trooper observed traffic violations.
• Two stores on Route 202 — The Philly Pretzel Factory and Double Decker Pizza — were burglarized on Feb. 4, sometime between 1 and 1:30 a.m. Unknown suspects forced their way into the shops. No other details were released.
• Police said three vehicles were broken into and items stolen on Feb. 5. The vehicles were parked at 935 W. Baltimore Pike in Concord Township.
• Police from Troop K, Avondale barracks said Michael D. Phares, 56, of Wilmington, was cited for his involvement in a Jan. 30 accident on E. Baltimore Pike near Greenwood Road in East Marlborough Township. He and a passenger, Jule Cunningham, 49, also from Wilmington, were transported with suspected injuries. According to the report, Phares was driving a 1995 Volvo 850 south on Baltimore Pike at too fast a speed for conditions. After passing another vehicle from the right lane, the Volvo drifted left and hit the center median, then the other vehicle struck the Volvo. The other driver was not injured, the report said.
• Joseph E. Saulino, 58, of Coral Springs, Fla., was cited after the trailer he was pulling struck a stop sign at the Walmart in East Marlborough Township as he was departing the parking area, police said. The accident happened on Dec.28.
• Forty-one-year-old Danielle A. Boninfante, of West Chester, was cited after drifting off Route 926 and striking a guide rail near Route 52 at 4:37 a.m. on Jan. 9, a police report said. The report also said she was falling asleep at the wheel. Neither she nor her 2-year-old passenger were injured, according to the report.
• Two unnamed people, a 24-year-old male from Elkton, Md., and a 23-year-old female from Downingtown were found to be in possession of a small amount of marijuana and drug paraphernalia at 2:58 a.m., Feb. 17, on Unionville Road in West Marlborough Township.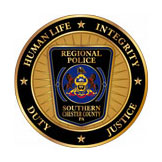 Southern Chester County Regional Police
• Omid Farivar, 18, of Avondale, was arrested and charged with simple assault and related offenses, following a verbal dispute that turned physical, police said.  The incident occurred on Feb. 5 at 7:05 p.m., in the 100 block of Shinnecock Hill, in New Garden Township. Police were called to the residence after Farivar shoved a female and allegedly struck a male in the head causing injury. He also allegedly obtained a kitchen knife and waived it recklessly at others in the residence, before causing a minor injury to himself. He was taken into custody and was transported to Jennersville Regional Hospital where he was treated and released. He was then booked and processed and held for arraignment. He was released on $5,000 unsecured bail.
• Police said Ramiro Lopez, 34, of Toughkenamon, was arrested and charged with aggravated assault, simple assault, recklessly endangering another person, and harassment, following an altercation in which he is alleged to have struck a 22-year-old male with a belt buckle, a wooden dowel, and his fists, causing bruises and lacerations. The incident occurred Feb. 1 at 12:04 a.m., in the 100 block of Willow Street, in New Garden Township. Witnesses on scene gave police similar accounts and the wooden dowel was recovered. The victim was transported to Jennersville Regional Hospital for treatment. Lopez was taken into custody, booked, processed, and held for arraignment, after which he was committed to the Chester County Prison, in lieu of $25,000 bail. A preliminary hearing was held on Feb. 8. Lopez pleaded guilty to summary harassment and all other charges were withdrawn.

See Contributors Page http://chaddsfordlive.com/writers/
Comments
comments