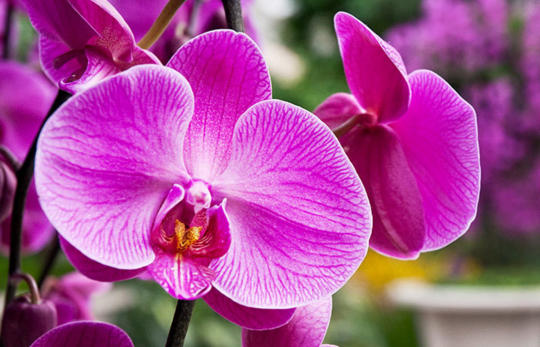 Longwood Gardens is offering beauty at your fingertips.  Whether you're new to orchids or a seasoned grower, our new, free learning experience, Everything About Orchids, offers valuable insights from our experts. Self-paced and fully online, this engaging course allows you to learn on your own schedule and from wherever you and your web-enabled device happen to be.
Through videos, discussion forums, and interaction with the instructors themselves, explore the different types of orchids, learn about our breeding and conservation program, delve into orchid care, and discover how to use these plants in your own floral designs or landscape. You can even share your growing experiences with fellow enthusiasts.
Ready to get started? Broaden your world by learning in ours.
Click Here to enroll. Course is available now through May 6, 2018.

Comments
comments