Pennsylvania State Police
• Sometime during the overnight hours of Jan. 11 and 12, someone smashed the window of an unattended vehicle on Century Lane in Concord Township and stole a purse.
Southern Chester County Regional Police Department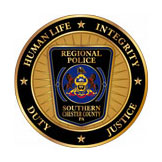 • Police charged Jose S. Lopez-Nunez, 37, of Kennett Square with two counts each of endangering the welfare of children and recklessly endangering another person, after he knowingly allowed his two minor children to be passengers in a vehicle driven by a DUI operator. The incident occurred 9:30 p.m. on Jan. 17 in the 1500 block of Baltimore Pike, New Garden Township. The driver of the vehicle, Sergio Lopez, was arrested for DUI and Lopez-Nunez — also a passenger was taken into custody at the scene.
• Jose A. Pina-Garcia, 22, of Kennett Square, was arrested and charged with DUI and related traffic offenses, following a traffic stop for an equipment violation and erratic driving. The incident happened 10:14 p.m. on Jan. 12, at Center and Willow Streets, New Garden Township. A police report said officers observed several indicators suggesting intoxication. For safety reasons due to his degree of impairment, the report said, field sobriety tests were not conducted.
• Patricia J. Griffin, 56, of Silver Spring, Md. was charged with theft by unlawful taking and receiving stolen property in connection with an incident that occurred in New Garden Township on Jan. 6, a police report said. A contractor hired by the homeowner reported the theft of several power tools and accessories valued at approximately $1,410. A check of area pawn shops revealed that Griffin had pawned the victim's tools at a business in Delaware.
• Police said Kevin P. Knapp Jr., 22, of Springfield was arrested for DUI and related traffic offenses, following a one-vehicle crash on Jan. 17 in New Garden Township. The accident happened 3:30 a.m. on Gap Newport Pike, in the area of Crossan Lane. A report said the VW Jetta Knapp was operating left its southbound lane of travel, crossed the northbound lane and struck a guide rail, before coming to rest down an embankment. Upon making contact with Knapp, police observed various indicators suggesting intoxication.
Kennett Square Police
• Sometime between 8 p.m. on Friday, Jan. 12 and 3:25 p.m. Monday, Jan. 15, someone entered a possibly unlocked vehicle parked in the 600 block of South Broad Street. Missing from the vehicle was a Coach wallet valued at $10, a Spades wallet, various expired credit cards, a Social Security card and a photo ID. Police are investigating.
• Someone stole an Apple iPad valued at $400 and approximately $5 in change from an unlocked vehicle on Magnolia Street in Kennett Square sometime between 5 p.m. Sunday, Jan. 14 and 5:30 a.m. on Monday, Jan 15.
• Sometime between 9:30 p.m. on Sunday, Jan. 14 and 9:24 a.m. Monday, Jan. 15, someone entered a vehicle parked in the 300 block of North Union Street and stole a grey Coach purse valued at $60. Police recovered items in the 100 block West Sickle Street. The victim is not sure if the vehicle was locked.
See Contributors Page http://chaddsfordlive.com/writers/
Comments
comments