• An unidentified couple passed a counterfeit $100 bill at the Sunoco station on Route 1 in Chadds Ford Township, a police report said. The incident happened between 9 and 10:30 pm. on Sept. 13.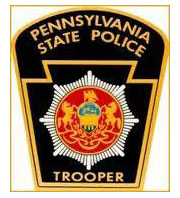 • An unidentified 45-year-old is accused of harassment after pushing a 19-year-old and grabbing him by the neck. Police said the action took place on Sept. 14.
• A Chadds Ford Township resident told state police that someone stole her engagement ring and a Bluetooth speaker from her residence on Wilderness Way. The incident happened between noon and 3 p.m. on Sept. 8.
• Police from the Avondale barracks said Julie Ann Desposito, 25, of Avondale, is accused of driving under the influence following an accident in which she drove off the road and struck a utility pole. The accident happened at 8:23 p.m., Aug. 31 on Route 1 at Constitution Drive. The report said she had consumed enough alcohol "to render her incapable of operating a motor vehicle."
• Courtney J. McLaughlin, 21, of Cochranville, was cited for careless driving after she fell asleep at the wheel, drifted across Route 926 in East Marlborough Township and struck a utility pole, police said. After striking the pole, the Dodge Ram she was driving ran back across the road and struck an embankment. According to police, McLaughlin told troopers she had fallen asleep. She was not injured. The accident happened 6:48 a.m. on Aug. 17 near Wollaston Road.
• Neither driver was injured, but one was cited for an improper left turn following an accident on Doe Run Road in East Marlborough Township on Sept. 11. Neither driver was identified in the police report, but police said the accused was driving east on Doe Run Road and turned left onto Oak Tree Road, but into the path of oncoming traffic.
See Contributors Page http://chaddsfordlive.com/writers/
Comments
comments