Pennsylvania State Police
• Police said Summer T. Bush, 33, of Upland, was cited following a one-vehicle accident on Concord Road near Valentine Road on Oct. 8. The report said she was driving north on Concord Road but failed to safely negotiate a right-hand curve on a downslope. The car slid across the road and hit a guardrail. The car then spun 180 degrees and hit the guardrail a second time.  Bush was uninjured, the report said.
• State police said Michael Ralph Marino, 54, of Glen Mills, was arrested for DUI on Sept. 21 at Concord and Station roads in Concord Township. The report said troopers were called to the intersection because of a report of a disabled motorist. Police said the accused's vehicle was blocking northbound Concord Road and that Marino showed signs of impairment.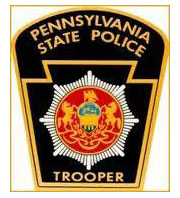 • Someone stole $1,620 worth of construction equipment from a trailer on Franklin Drive n Concord Township sometime between 1 p.m. Sept. 28 and 7 a.m. on Oct. 2. Items stolen include a Porter Cable Air Compressor, an 18-volt Milwaukee Saw-all/Charger, an 18-volt Milwaukee flashlight, a drill, three rolls of 750-feet long MC cable and a Bluetooth speaker.
• An estimated $22,000 worth of equipment was stolen from a construction site in Concord Township sometime between 7 p.m. on Oct. 4 and 7 a.m. on Oct. 5, accord to a police report. Among the items stolen from the site on Elton Farm Circle was a 2008 S250 white Bobcat with a fork attachment.
• A 29-year-old man from Lancaster — Jordan P. Fabian — was cited for driving without a valid driver's license and other offenses. The crash happened at 8:08 a.m. at Routes 1 and 202 on Sept. 28. According to the accident report, Fabian was driving west on Route 1 when he went through a red light and struck another vehicle. Police cited him for running the light, driving a vehicle without a certificate of inspection and with driving while operating privileges were suspended or revoked. No injuries were reported.
• A four-vehicle rear-ender accident on Route 1 resulted in one minor injury and one driver being cited. The accident took place in Concord Township north of Powell Road at about 1:19 p.m. on Sept. 28. Nicole L. Phelps, 23, of Wallingford was cited for following too closely, state police said.
• Police arrested a Wilmington man for DUI and drug possession after he failed to signal multiple lane changes in Chadds Ford Township. State police from the Media barracks said Patrick McGinley was stopped at Route 1 and Ring Road shortly after 4:30 p.m. on Sept. 17. According to the report, McGinley had recently smoked marijuana and was in possession of pot at the time of the stop. Charges were pending results of a blood analysis.
• Police said they charged Marissa L. DePrince, 18, of Lester, with following too closely after a rear-ender accident on Route 1 in Concord Township on Sept. 22. The 22-year-old driver of the other vehicle, Annie M. Lowenthal, of Haverford, appeared uninjured, police said, but that a parent, not on the scene, wanted her checked out. She was taken to Riddle Hospital.
• A one-vehicle accident on Oct. 8 in Pocopson Township led to the hospitalization of the driver, identified by state police as Jennifer A. Michalski, 33, of Cochranville. According to the police report, Michalski was driving north on Route 52 at 8:27 a.m. when she failed to negotiate a left curve. The car, a 2008 Pontiac G6, spun counterclockwise, left the roadway sideways and struck a utility pole. EMS took her to Paoli Hospital.
• Anthony Michael Britt Jr., 35, of Oxford, was arrested for DUI on Sept. 18, a state police report said. The arrest was made on Route 1 at Route 82 at 9:20 p.m.
• State police are investigating the attempted theft of three flat-screen TVs from the East Marlborough Township Walmart on Oct. 8. The unknown suspects, described only as one male and one female, also tried to steal two sweaters. The pair fled when confronted by store employees.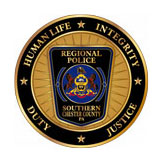 Southern Chester County Regional Police
• Raymond Marrero, 43, of Kennett Square, was charged with retail theft and receiving stolen property. Southern Chester County Regional Police said Marrero stole $391 worth of items from his former employer, the Giant Food Store, on Scarlett Road in New Garden Township. According to the press release, he was confronted in the parking lot by store personnel and relinquished the items. The incident happened Sept. 27.
• David L. Holmes III, 33, of Downingtown, was arrested and charged with drug possession after a traffic in New Garden Township, a police report said. Police stopped Holmes in the 1200 block of Newark Road for an equipment violation on Sept. 21. The report said police detected the odor of raw marijuana emanating from inside of the vehicle and a subsequent search produced approximately 2.3 grams of marijuana.
• Police said Richard Sydenstricker, 65, of Toughkenamon was arrested on Sept. 19 and charged with simple assault and harassment. According to a report, police were called to the 1500 block of Baltimore Pike in New Garden Township for a report of a physical domestic. Upon arrival, a male and female at the residence reported that Sydenstricker punched them both during an argument. Because police observed recent physical injury supporting the victims' account of events, they arrested Sydenstricker without incident.
See Contributors Page http://chaddsfordlive.com/writers/
Comments
comments