Southern Chester County Regional Police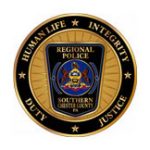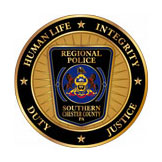 Annemarie L. Taylor, 29, of Avondale was arrested and charged with DUI and related traffic offenses, following a traffic stop for moving violations on April 14. The incident occurred at 1:43 a.m., in the 200 block of Sunnydell Road, in New Garden Township. Police said they observed indicators suggesting intoxication and field sobriety tests showed impairment. She submitted to a chemical test of her breath, police said, resulting in a blood alcohol level of 0.194 percent.
Kennett Township Police Department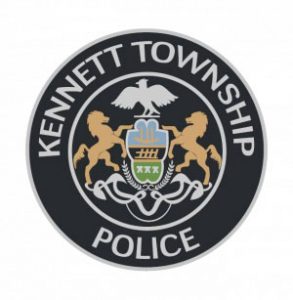 • Kennett Township Police on April 25 charged Jon Paul Arthur, 35, of Elkton, Md., with driving under the influence of alcohol or a controlled substance and related traffic offenses. This arrest stemmed from a single-vehicle crash that occurred on Dec. 21, 2018, according to the department's website. The initial incident happened at approximately 8:30 p.m. when police responded to the 200 block of Marshall Bridge Road and located a vehicle, with heavy damage, resting against a tree at the edge of a steep embankment. The operator, identified as Arthur, was transported to a nearby hospital by EMS. Arthur consented to a chemical blood test, the results of which revealed a blood alcohol level that was more than twice the legal limit, police said.
• On April 20, at approximately 6:30 p.m., the Kennett Township Police responded to a report of an assault in a business parking lot in the 9000 block of Gap Newport Pike. Upon arrival,  the report said, officers spoke with the victim who reported that she was "jumped" and assaulted by two female subjects as she was getting into a vehicle. The subjects were known to the victim and were identified as Carmela Garcia-Cruz, 47, and Flosela Vivar-Mentado, 46, both of Wilmington. Following an investigation into the allegation, both Garcia-Cruz and Viva-Mentado were charged with simple assault and criminal conspiracy, according to the report.
• A police report said Kevin Morales-Lopez, a.k.a. Cristian Lopez was charged with aggravated assault, simple assault, burglary, criminal trespass, terroristic threats, harassment, possessing an instrument of crime, and criminal mischief following an incident at a residence in the 700 block of W. Baltimore Pike in Kennett Township. The incident happened on April 18 at 11:15 p.m. According to the report, police detained multiple subjects who were leaving the scene. The victim, a minor, reported Morales-Lopez held a knife to his throat and threatened his life. A physical scuffle ensued until the victim's father intervened and Morales-Lopez fled the scene. Morales-Lopez and other subjects, the report said, returned to the residence a short while later. They pushed past the victim's family and broke down a locked door into the victim's apartment/living quarters in an attempt to access the victim a second time. They attempted to flee the scene as police arrived.
• Sheila A. Dantonio, 56, of Lincoln University, was arrested for suspicion of driving under the influence after a traffic stop in the 1000 block of East Baltimore Pike, Kennett Township police said. According to the report, Dantonio displayed indicators of impairment and was unable to perform a series of standardized field sobriety tests. She was arrested for suspicion of driving while under the influence of alcohol and/or a controlled substance. The incident happened on April 29 at 7:45 p.m.

See Contributors Page https://chaddsfordlive.com/writers/
Comments
comments