Mark Landis, one of the most prolific art forgers in U.S. history, will talk about his life as a world-class forger on Friday, May 19, at Winterthur Museum, Garden & Library.
Landis will co-host a question-and-answer session with Colette Loll, co-curator of "Treasures on Trial: The Art and Science of Detecting Fakes", immediately following the 1 pm viewing of Art and Craft, the heralded documentary on his life.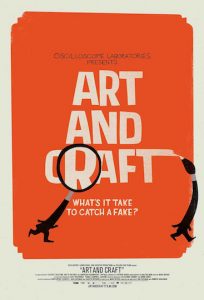 Landis is featured in the June 2017 cover story of National Geographic ("Why We Lie: The Science Behind Our Deceptive Ways"). He worked under numerous pseudonyms over a period of 30 years, including posing as a priest to donate his "famous" artworks to museums.
The showing of "Art and Craft" and Landis's appearance are part of the explosive programming complimenting Treasures on Trial, a major, original Winterthur exhibition co-curated by Linda Eaton, John L. and Marjorie P.  McGraw Director of Collections and Senior Curator of Textiles at Winterthur. "Art and Craft" is one of a series of documentaries surrounding real-life tales of forgery and counterfeiting, hosted by experts involved with the cases. $10 per Member. $15 per nonmember. Reservations suggested.
Please visit winterthur.org or call 800-448-3883 for reservations and additional information.
See Contributors Page http://chaddsfordlive.com/writers/
Comments
comments