Kennett Township has been awarded a $1,200,000 grant through the Multimodal Transportation Fund for the improvements and development of trail segments as part of the Kennett Greenway Trail, according to a press release issued by state. Tom Killion, R-9.
The grant will be used to improve and develop multi-use trails for pedestrians and bicyclists so that they may commute safely and separately from vehicle traffic.
Killion said, "Currently, the trails are narrow and very close to roads built for motor vehicles. These improvements will be very important to the safety concerns of residents and visitors to this area."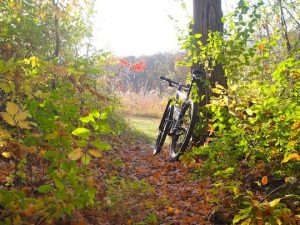 To address these concerns, Kennett Township plans to install paths and sidewalks on South Street, McFarlan Road and East Baltimore Pike. Improvements will also be made to Pennock Park, Parrish, Whittle, and Chandler Mill Road trails and Chandler Mill Bridge.
"I'm pleased that the township will be able to move forward with these improvements. I'm hopeful many residents and their families will enjoy for many years to come," Killion said in the release.
The Commonwealth Financing Authority administers the Multimodal Transportation Fund.
Kennett was not the only township in Killion's district to get such a grant.
Nether Providence Township, in Delaware County, was awarded a grant by to create a walkable and bikeable circuit.
The grant is for $750,000 to enhance pedestrian safety and improve access to schools, existing trails and neighboring municipalities, the press release said.
Killion said the project consists of three components, extending the existing sidewalk on East Rose Valley Road from Osborne Lane up to State Road 252/Providence Road; installing sidewalk to connect Leiper Smedley Walking and Biking Trail to the Copples Lane sidewalk; and creating 20,000 linear feet of bike lanes in both directions on West Brookhaven Road from the township line to State Route 252/Providence Road

Comments
comments