Concord Township residents and the owner of Penns Woods Winery must wait until November to learn whether the Zoning Hearing Board OKs a request for a special exception.
The winery wants to replace its 1,400-square-foot barn with a 4,500-square-foot structure. The proposed new building would have 2,500 square feet of storage space and an additional 2,000 square foot deck for wine tasting.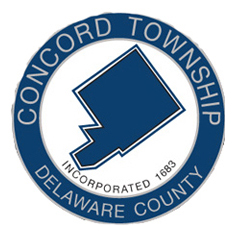 Many residents, especially those living in the area of the winery on Beaver Valley Road, oppose the idea and they filled the township meeting room during Wednesday night's zoning hearing. Those residents say the traffic and noise from events at the winery have reduced their quality of life.
Hugh Meixell told the ZHB members that the request should be denied. He said the traffic along Beaver Valley is already bad enough when the winery has events. He doesn't like trying to get to The Meat House or the Walgreens at Beaver Valley and Route 202 during those days because the traffic is so bad. He added that he can hear the music at his home three blocks away.
"Expansion will increase the problem," he said.
Meixell was even stronger in a separate email, saying he doesn't accept the idea that the new building would be for just wine tasting.
"Who's kidding who…the winery wants to jam even more people and cars onto their property," he wrote. "Penns Woods Winery business model has gone beyond wine making and tasting to hosting events that promote drinking (see website) and attract large volumes of people and traffic. At these events, Penns Woods Winery has extremely loud music, uses loudspeakers to make announcements, parks food trucks running exhaust into our backyards, and stations porta potties and garbage dumpsters along neighbors' property lines."
Other residents echoed Meixell's opinion. Tracy Davis lives on Beaver Valley Road right next to the winery and said the expansion of the barn to 4,500 square feet would turn the barn into an event venue.
"A large commercial structure in a residential neighborhood next to homes. My family already endures weekly amplified music, events, and large amounts of traffic eight months of the year…Expansion will bring more traffic and noise," she said. (The winery property is in a residential zoning district.)
Her husband, David Davis went further, saying the quality of life has diminished since the winery began operations, and that "people are urinating on our property at the fence line."
Albert Gillman is also concerned with traffic, especially on weekends when large groups of people are drinking.
"People are going there to have a good time and to drink…So, how many people are buzzed, or going in that direction," he asked rhetorically.
Not all residents oppose the winery's expansion plan. Katie Paige and Deborah Gallagher both said there's never been a problem.
Gallagher, who lives next to the winery, said she's never had an issue with traffic or noise from the winery. "I think a lot of these complaints are exaggerated."
Both Gallagher and Paige said they are wine club members.
Attorney Mike Dignazio, representing Penns Woods, said the request is only the first step in the process, that the winery must still get land development approval from the township council, and that all of the complaints expressed are matters that will be addressed during that land development process.
Dignazio, and attorney Zachary Sivertsen who spoke briefly in opposition to the plan, will be filing briefs with the ZHB which, in turn, will announce its decision in November.

Rich Schwartzman has been reporting on events in the greater Chadds Ford area since September 2001 when he became the founding editor of The Chadds Ford Post. In April 2009 he became managing editor of ChaddsFordLive. He is also an award-winning photographer.