Kennett Square Police Department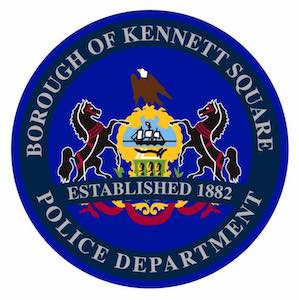 • Police said Peter Cavallaro, 25, of Landenberg, was arrested and charged with DUI and related traffic offenses after a traffic stop for failing to maintain the lane of travel and failing to turn on the vehicle's headlights and taillights. The incident occurred on Nov. 13, at approximately 1:46 a.m. in the 500 Block of East Cypress Street. Officers said they observed indicators suggesting intoxication and field sobriety tests showed impairment. Peter Cavallaro was taken into custody for suspicion of DUI.
• Kennett Square police said they arrested Kevis Bell on Nov. 17. Bell was working as a contractor at a private home in September when he allegedly stole and then forged checks from the victim's business account. Thåe total amount of forged checks was approximately $7,000, the report said. Police filed charges with District Court 15-3-04 on Oct. 19 and arrested Bell a month later.
• Borough police arrested a juvenile from Maryland on charges of cyber harassment åof a child, transmitting sexually explicit images, and related offenses. According to police, the youth stands accused of taking screenshots of inappropriate images during facetime calls with another juvenile and disseminating those images to other individuals. Police arrested the suspect on Nov. 16.

See Contributors Page https://chaddsfordlive.com/writers/
Comments
comments