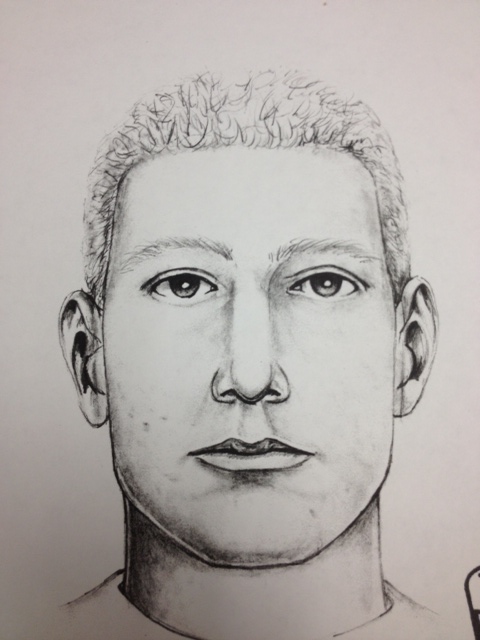 • Pennsylvania State Police from Troop J, Avondale barracks, have released a sketch of one of the suspects in the Fred Barakat shooting. Barakat, a bankruptcy attorney, was shot in his Pennsbury Township residence on Sept. 24. Police continue to investigate the incident, calling it a home invasion, but one that was not random. There are three suspects, two who wore masks and another man — depicted in the police artist sketch — is described as white, 30-40 years old, approximately 6 feet tall with short blond hair.
• As part an ongoing investigation into a number of shootings of businesses, vehicles and signs in several townships — including Concord Township — state police from Troop K, Media barracks, have linked David Frederick Saddler, 57, of Wilmington, to a shooting in Middletown Township. Delaware State Police arrested Saddler and the results of a search warrant led to his connection with the Middletown shooting, Pennsylvania State Police said. The police report said Saddler was charged with Aggravated Assault, Simple Assault, several weapons offenses and other violations. The other shootings remain under investigation.
• Two Echo chainsaws, a Wacker jumping jack, and Echo weed wacker and a Mitsubishi concrete saw were stolen from a trailer on Dansfield Lane in Chadds Ford sometime between 6:30 p.m. on Sept. 26 and 8 a.m., Sept. 27. Police said someone cut the lock off the trailer before stealing the items that have an estimated valued of $6,000.
• Lt. Tony Sivo, commander of the Media barracks for Troop K, Pennsylvania State Police, reminded residents attending Concord and Chadds Ford Township supervisors' meetings to keep their doors locked, house, garage and car doors. He added that people should also not leave valuables visible in their cars. Sivo said heroin use is on the rise in Delaware County and  that addicts are looking for things to steal so they can pay for their habit.

See Contributors Page https://chaddsfordlive.com/writers/
Comments
comments