Pennsylvania State Police
Media Barracks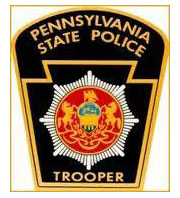 • Police are investigating a theft by deception incident in which a woman's cell phone and wallet were stolen from her bag while shopping at Costco, and the stolen credit card was later used at Target in Concord Township. The incident happened on Sep.17. The suspects were seen leaving the Target parking lot in a gray Honda Accord with New York tag number KJK8446.
• Police are also investigating the reported theft of $898 worth of merchandise from the Gap on Route 202. The theft happened on Sept. 29.
• A Concord Township couple was the victim of fraud in late September. A police report said someone forged one of the victim's names and withdrew $5,000 from the bank account. The report also said the same unidentified suspect tried the same thing earlier this year but was unsuccessful.
Avondale Barracks
State police from the Avondale barracks arrested a 21-year-old man from Bear on drug possession charges following a traffic stop on Sept. 11. The incident happened on Route 1 at Newark Road at 12:32 a.m. The report said the unidentified driver was observed committing numerous traffic violations and that the odor of marijuana was present when troopers approached the vehicle. A search revealed a plastic bag with cannabis and paraphernalia.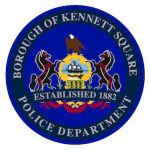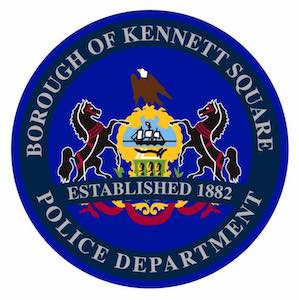 Kennett Square Police Department 
• Police said Lasheira Johnson, 32, of Chester, was arrested and charged with DUI and related traffic offenses after officers were dispatched for a female asleep in a vehicle. The incident occurred on Sept. 17, at approximately 1:57 p.m., near W. State Street and S. Mill Road. According to the report, when officers contacted Johnson, they observed indicators suggesting intoxication, and field sobriety tests showed impairment. She was taken into custody for suspected DUI and submitted to a chemical test of her blood. Johnson was transported to Central Booking at Chester County Prison, according to the report.
• On Sept. 17, at approximately 10:58 a.m., Borough police were conducting a speed enforcement detail in the 500 Block of E. State Street and observed a Ford work van traveling at a high rate of speed. Subsequently, a traffic stop was initiated in the 100 Block of Race Street, Kennett Square Borough. Upon making contact with the driver, identified as Albert Lamar, it was discovered he did not have a valid driver's license. Upon further investigation, it was found Lamar was a habitual offender for driving with a suspended license. After reviewing Lamar's extensive driver's history from PennDOT, charges were filed with District Court 15-3-04 for habitual offenses and other related traffic offenses.

See Contributors Page http://chaddsfordlive.com/writers/
Comments
comments